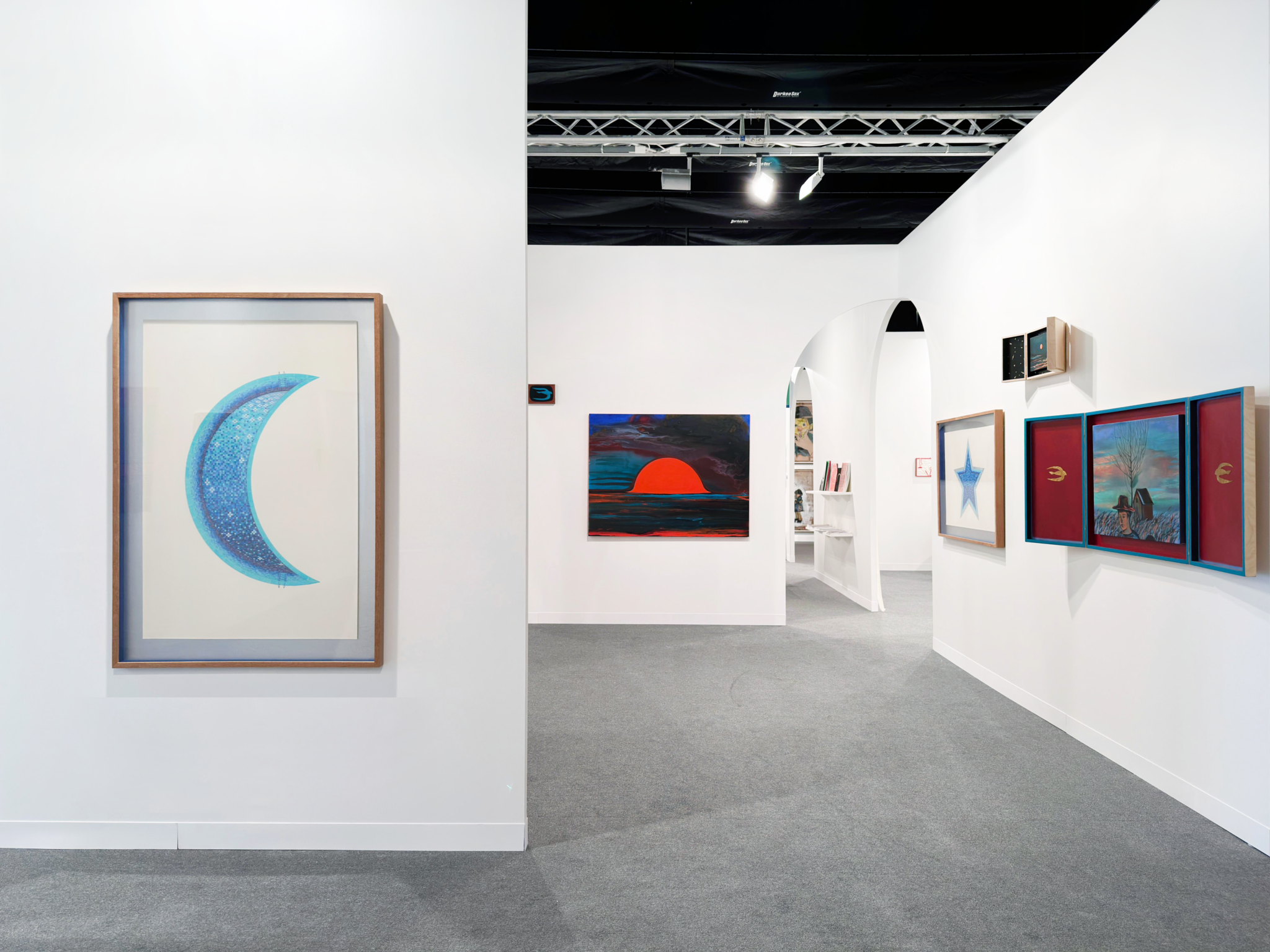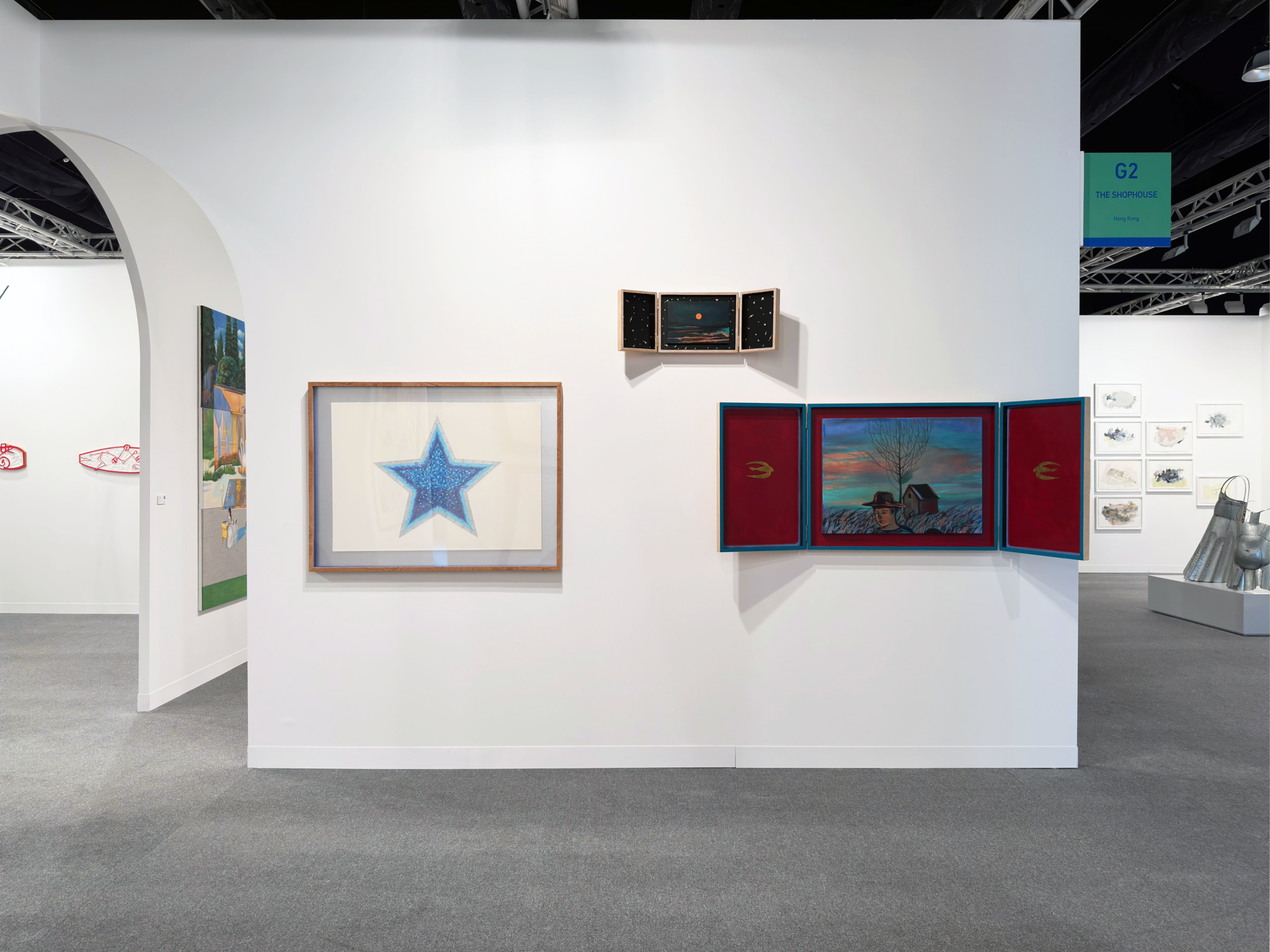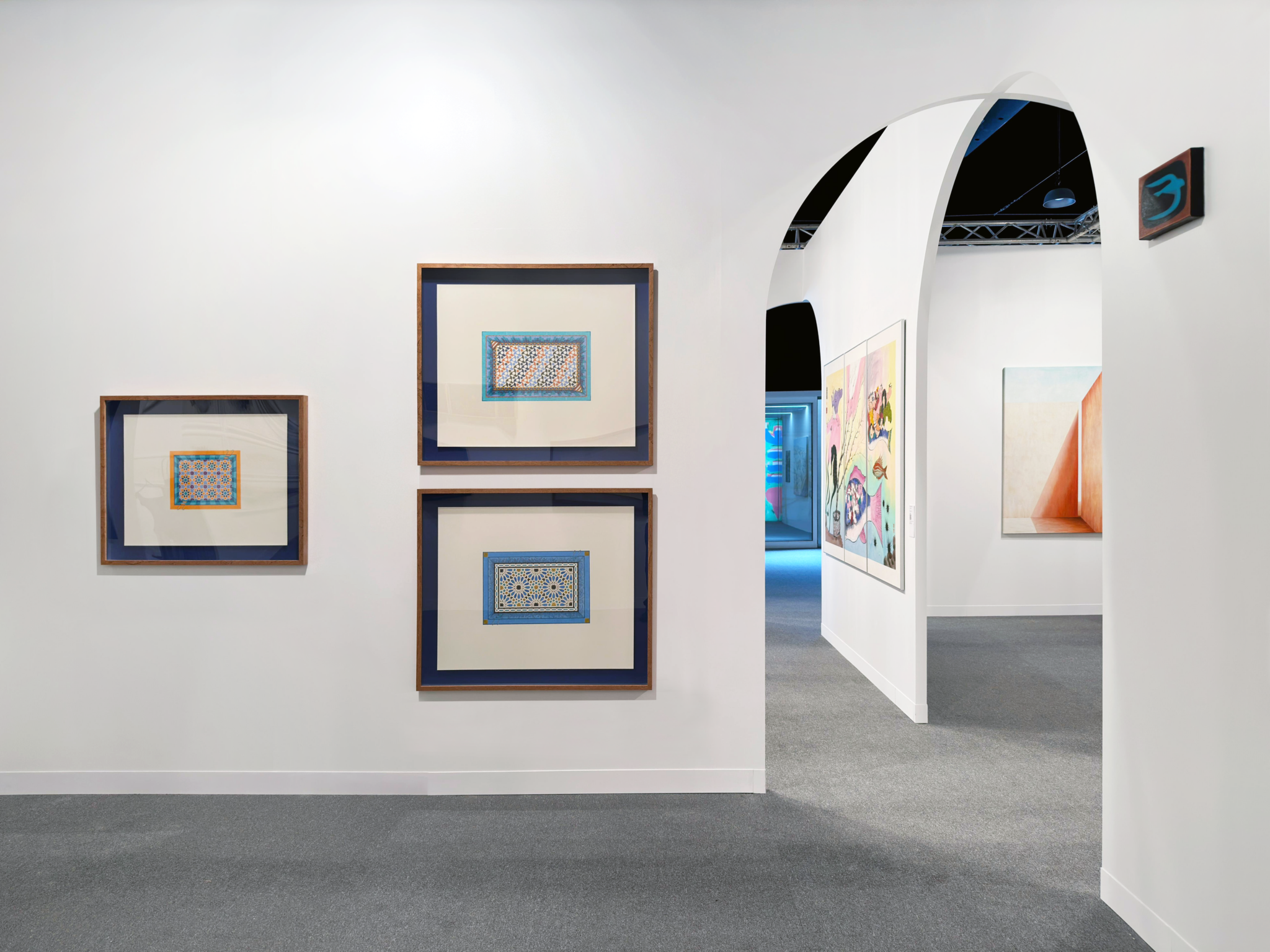 22 November, 2023 — 26 November, 2023
THE SHOPHOUSE is pleased to present "A Moonlit Stroll" a duo exhibition by Chan Wai Lap and Hilarie Hon at the Abu Dhabi Art fair.
The sun is setting - let's enjoy a stroll in the moonlight.
In this duo presentation, Lap and Hilarie invite visitors to embark on a journey through surreal landscapes and architecture inspired by the moon and the stars. Through vibrant colours, intricate patterns, cryptic symbols, and dramatic settings, one experiences joy and melancholy, calmness and dread, hope and despair. In the darkest hours at night, the moon and the stars shine the brightest.