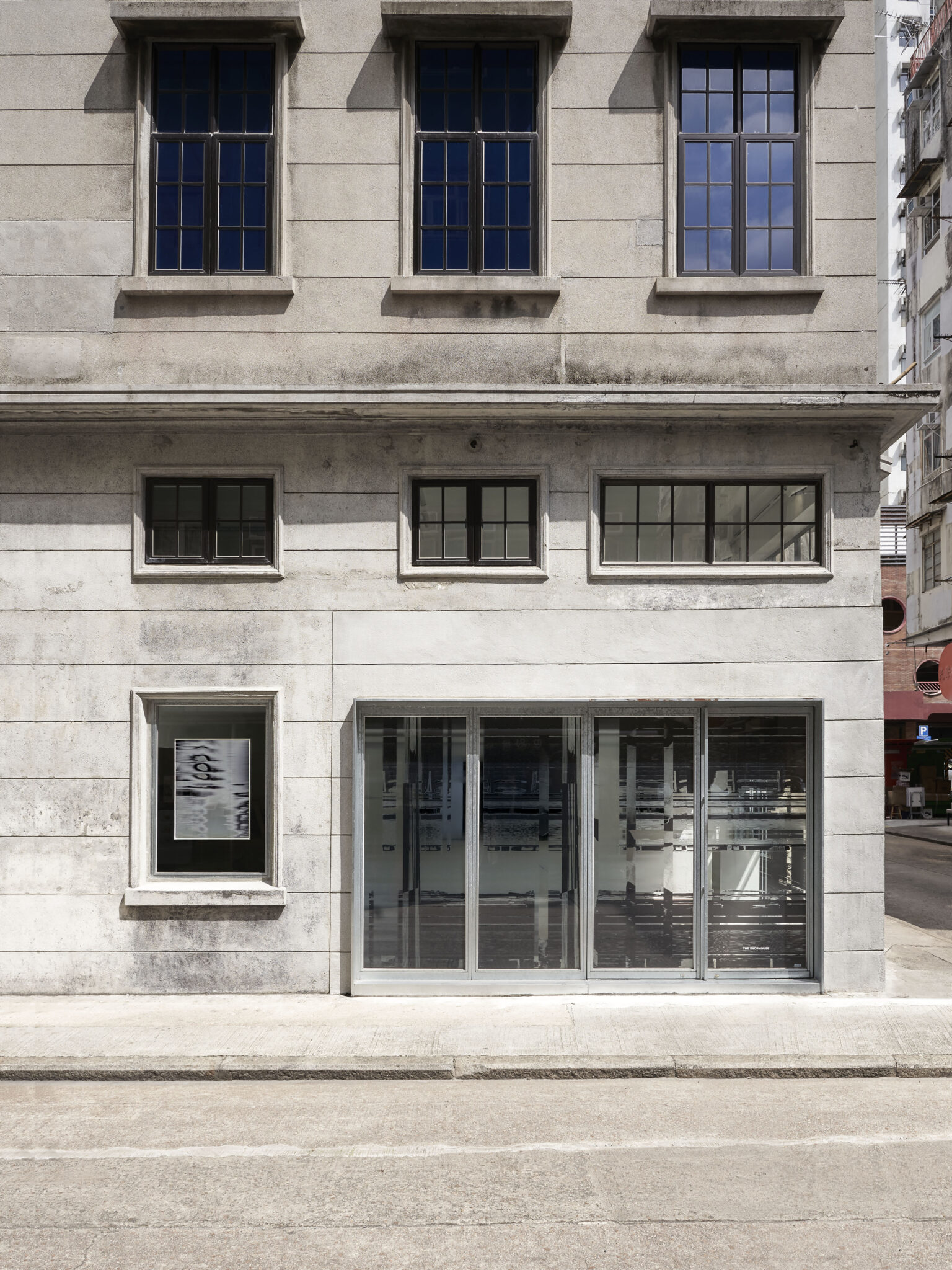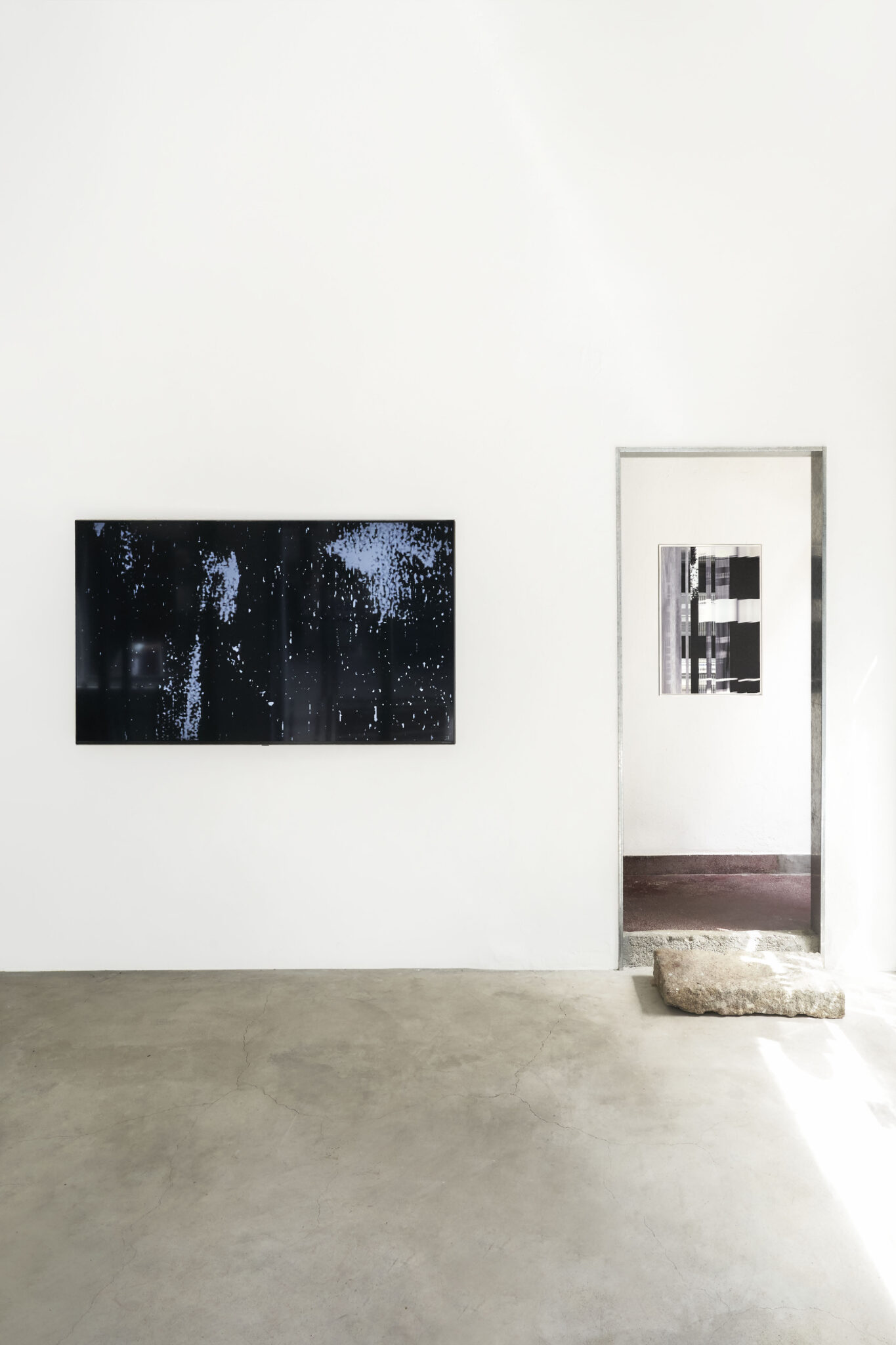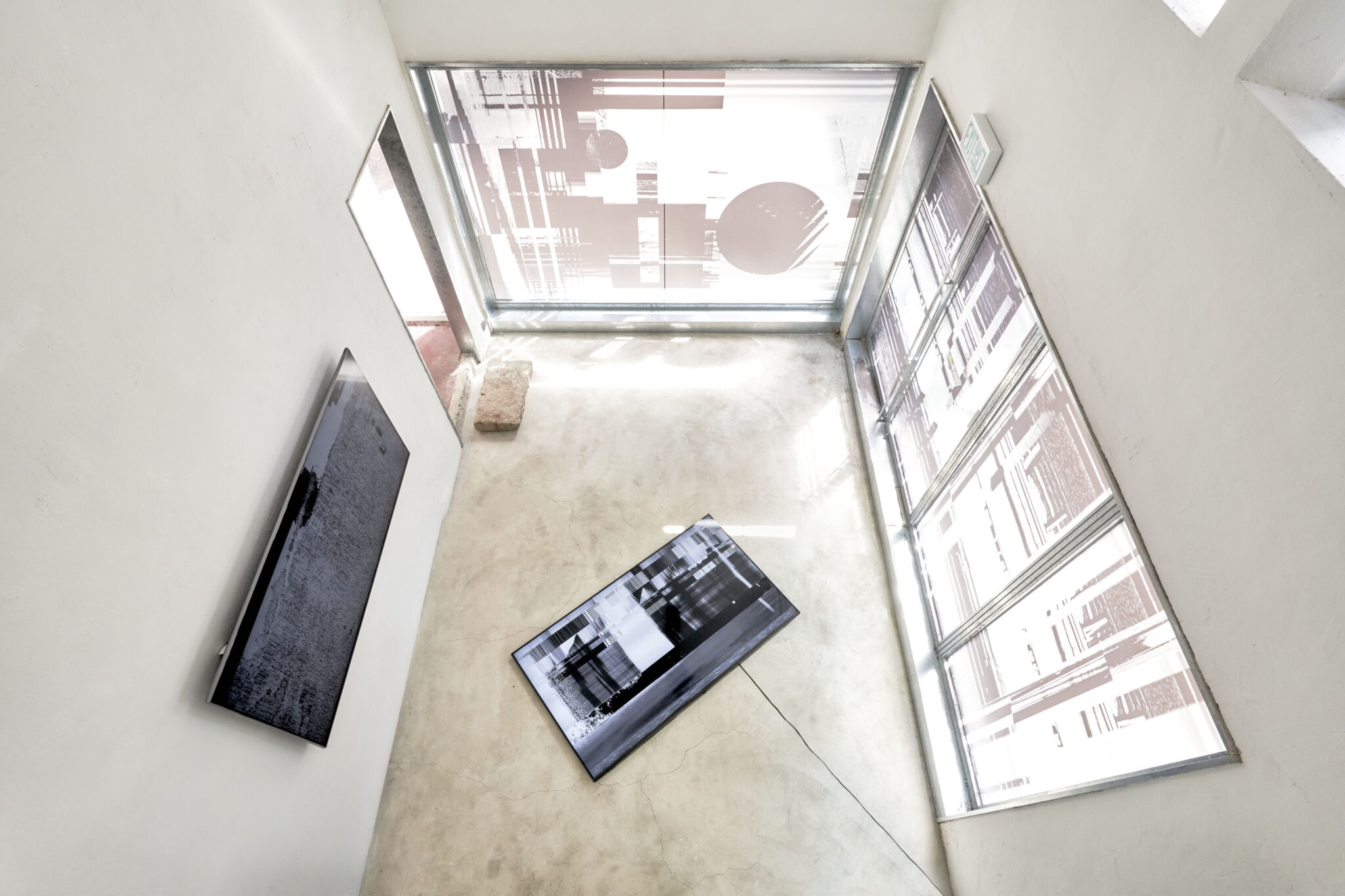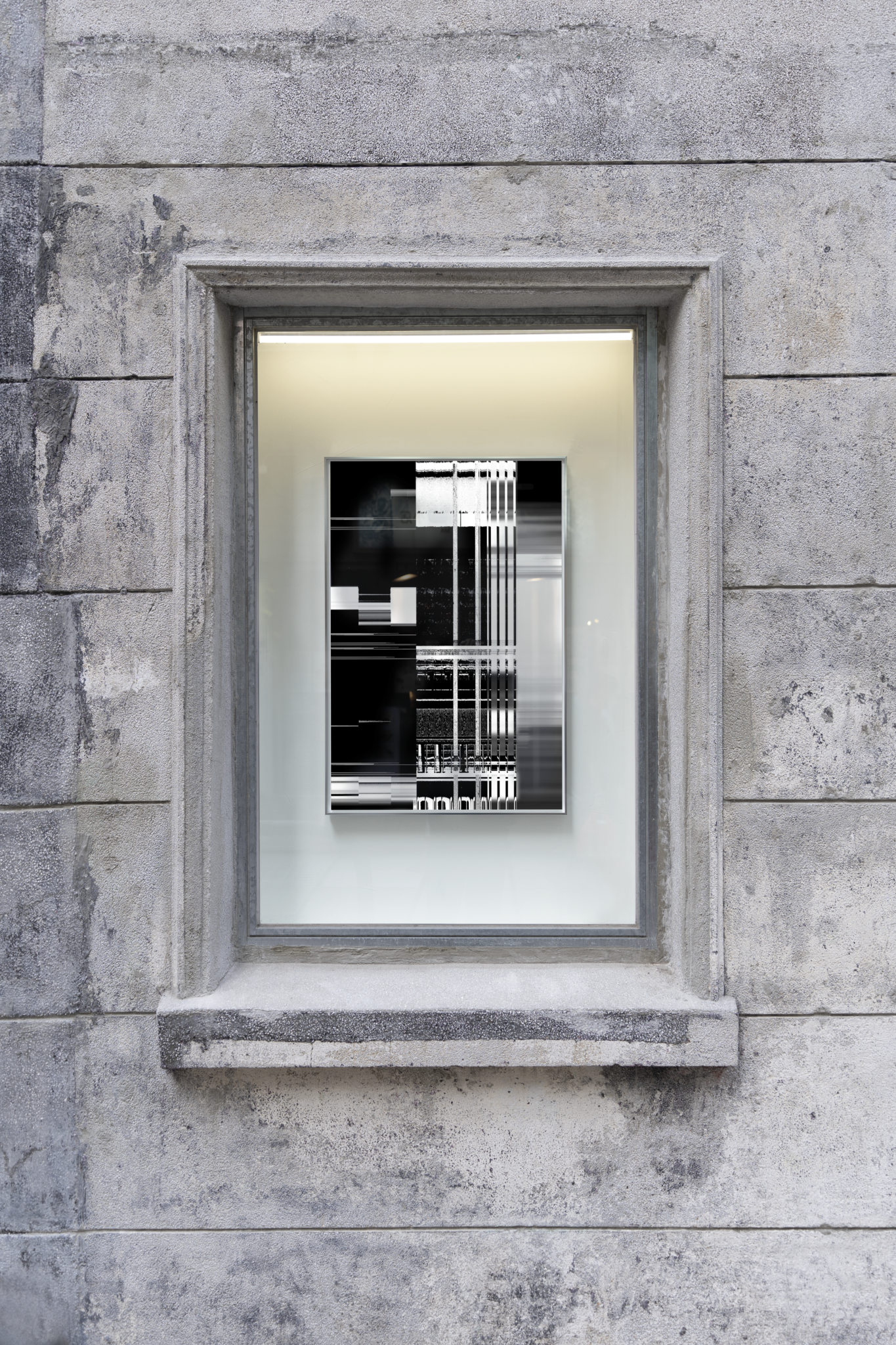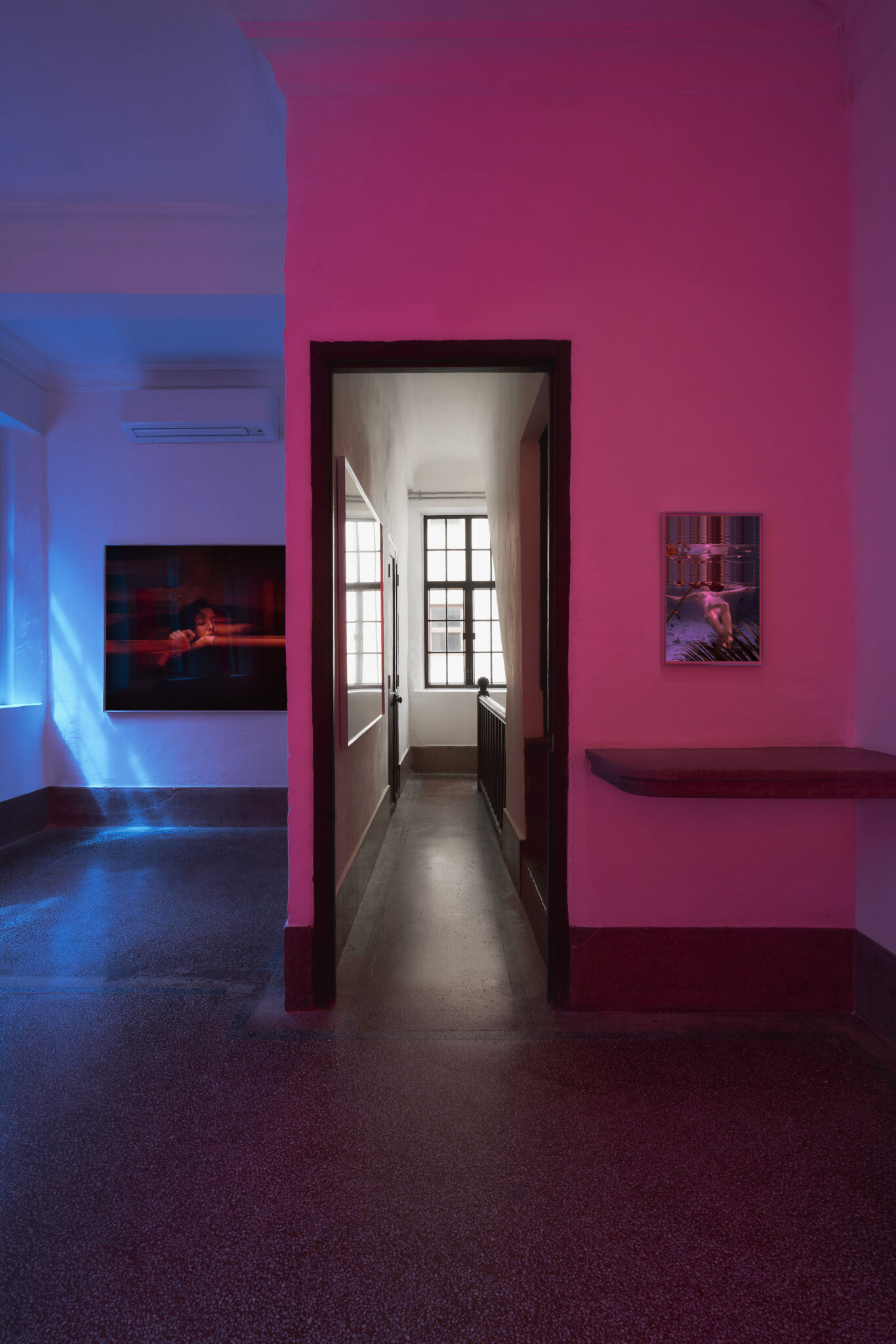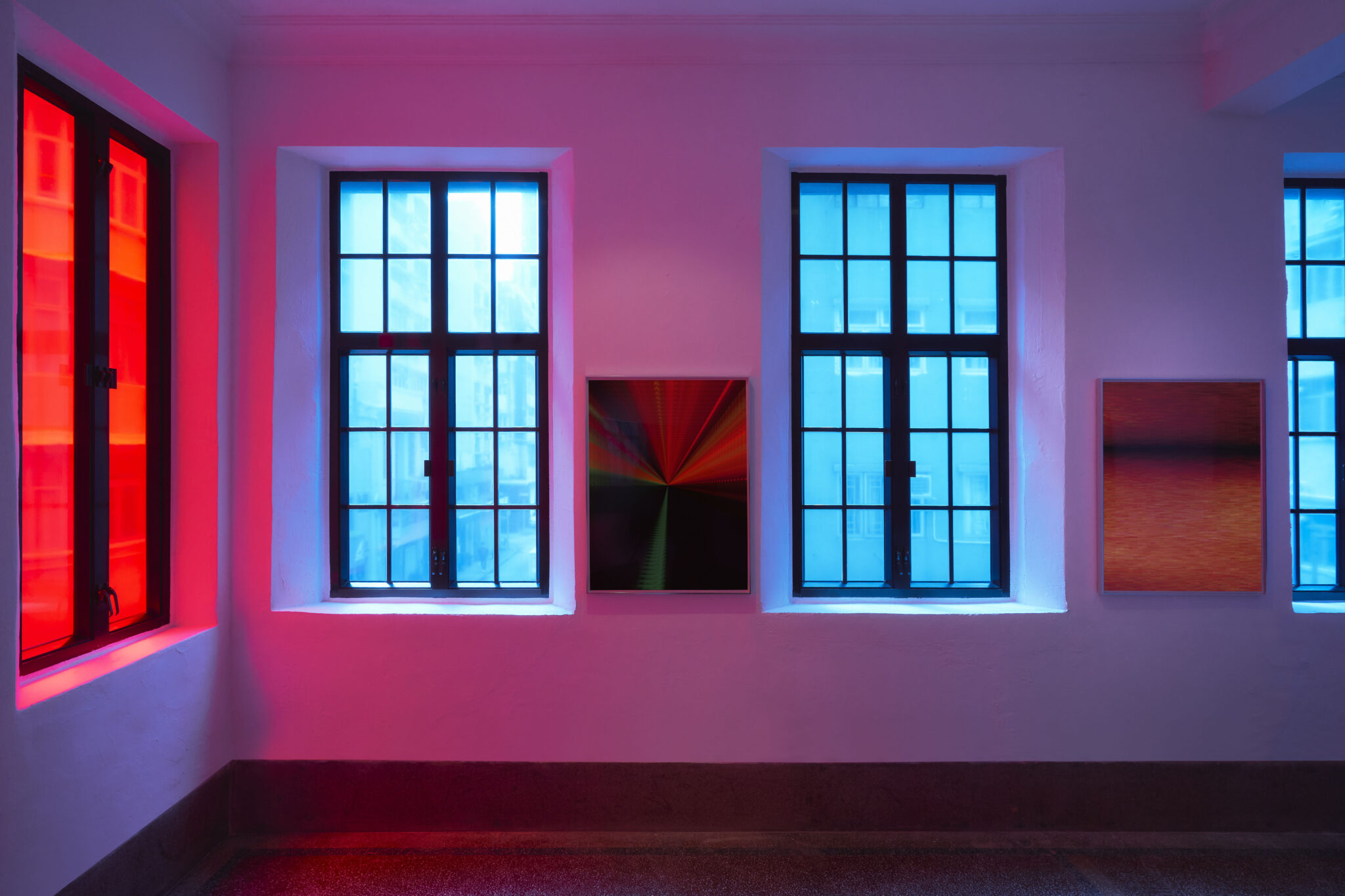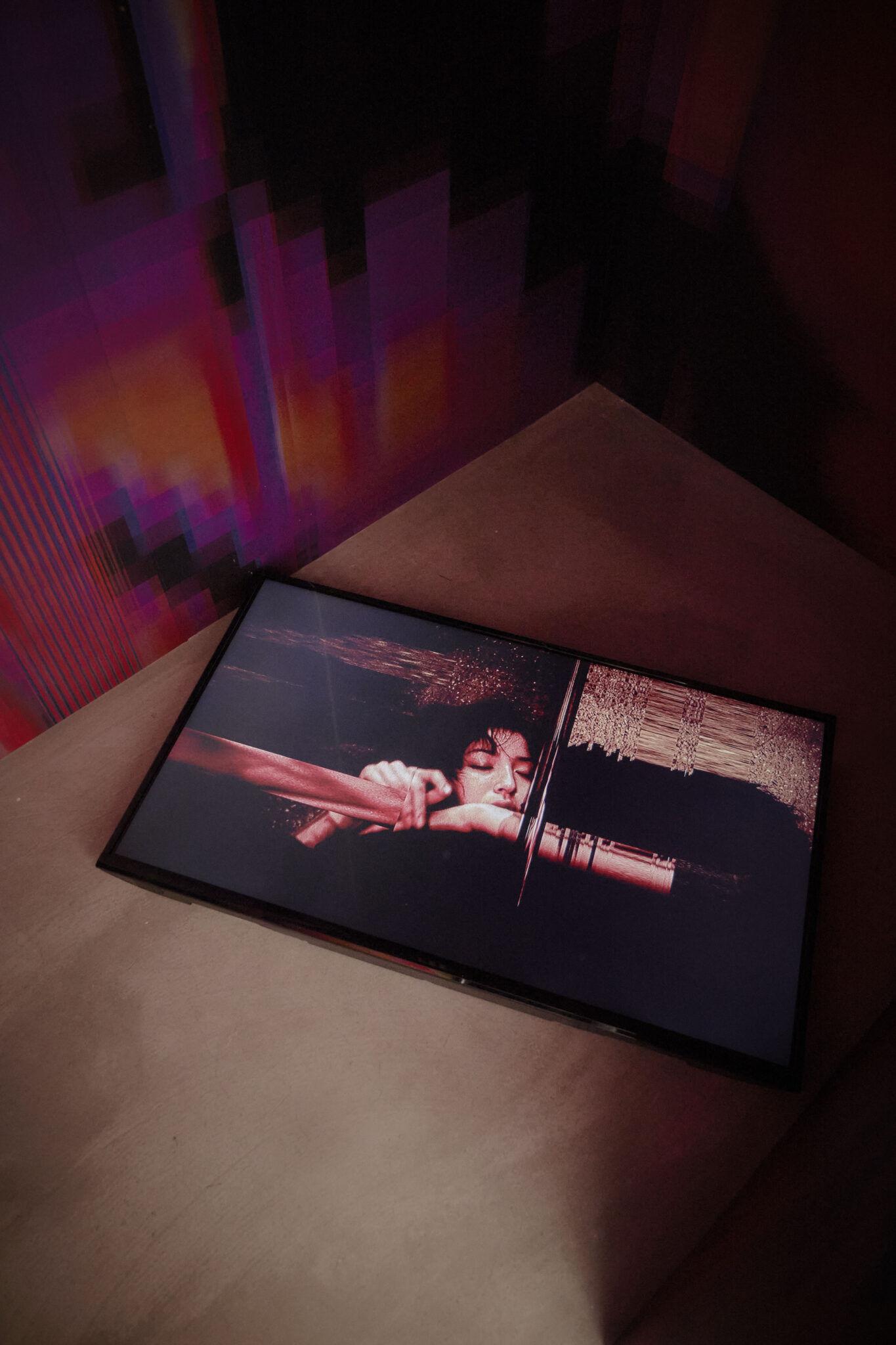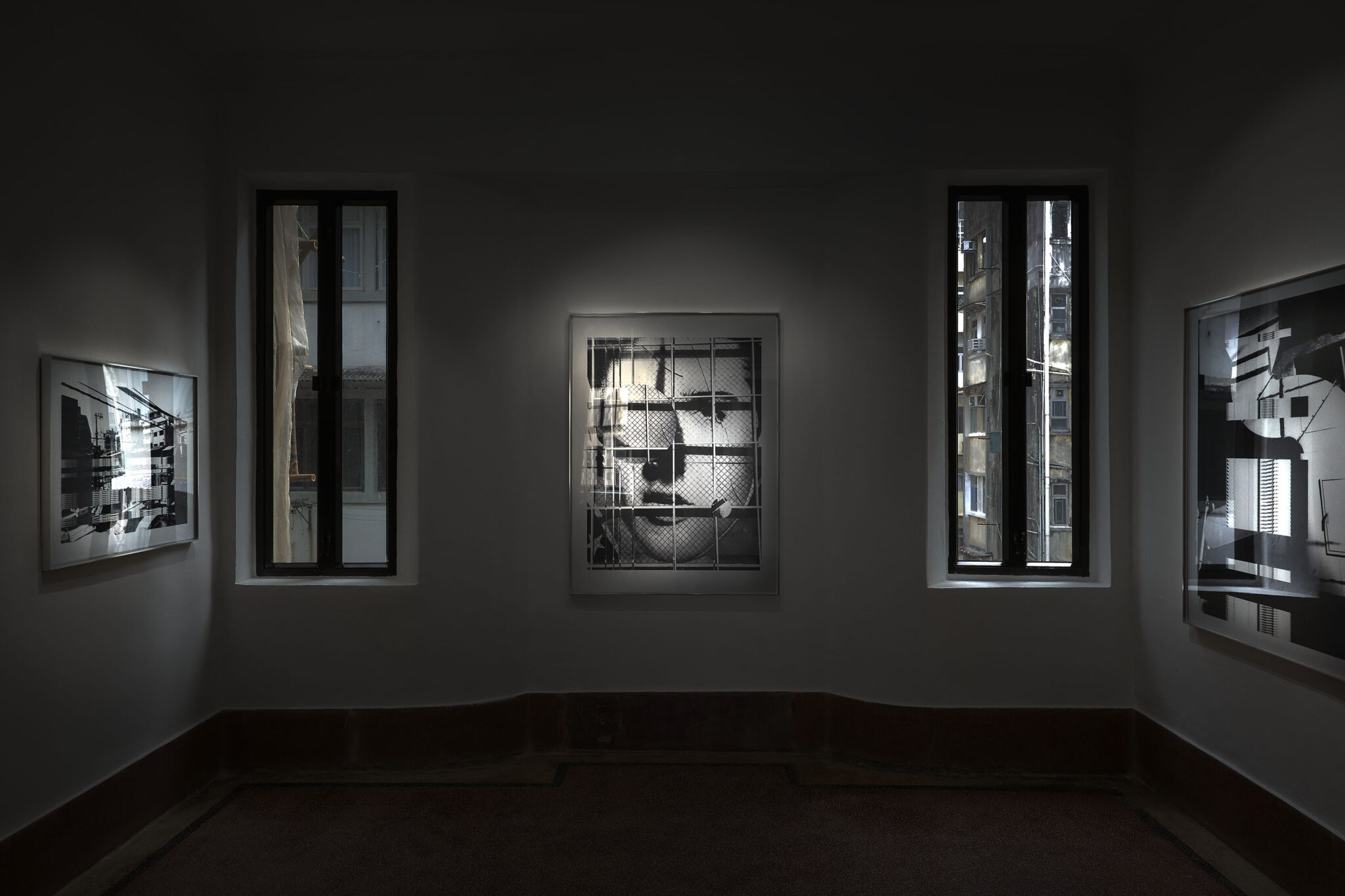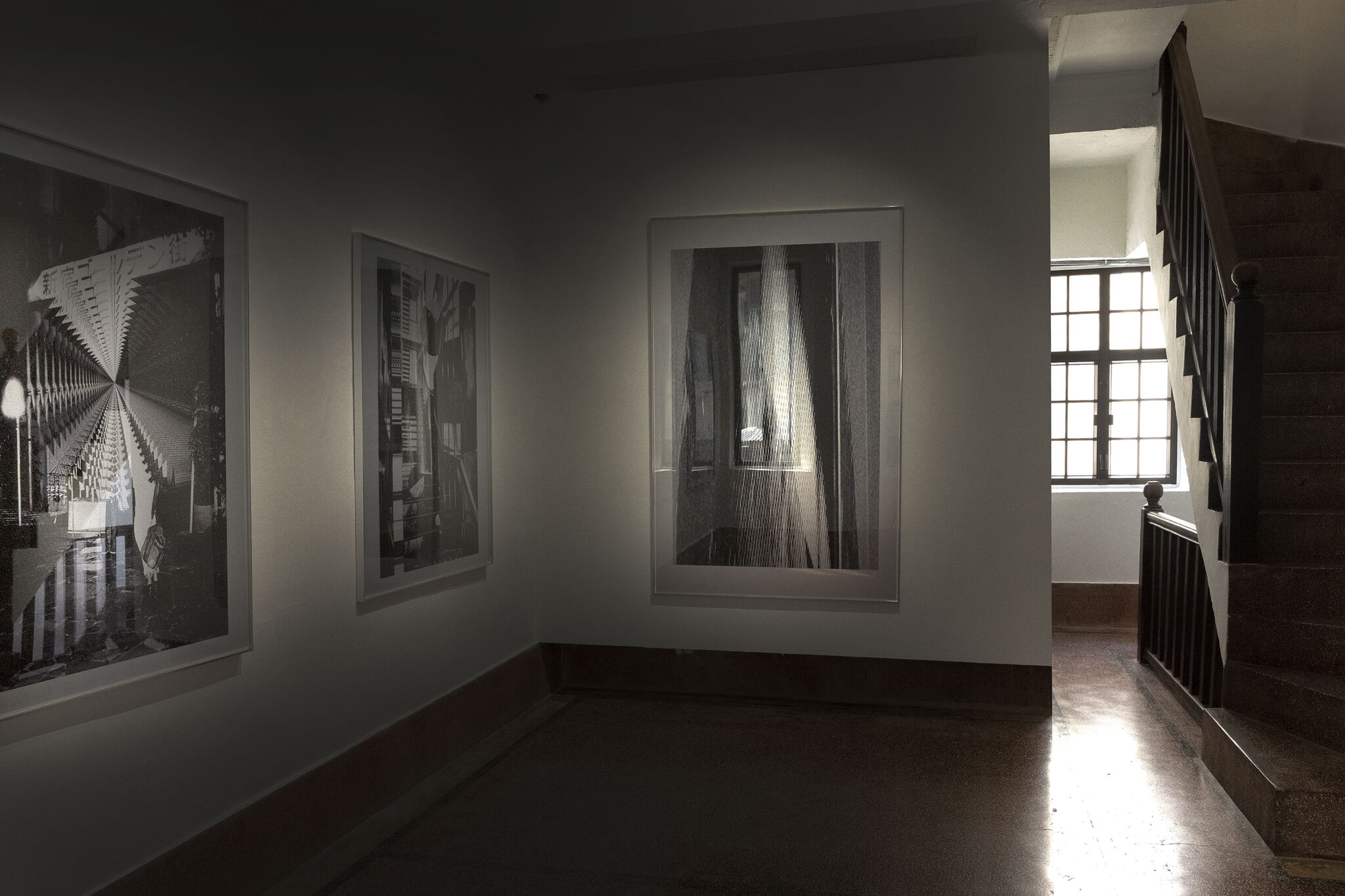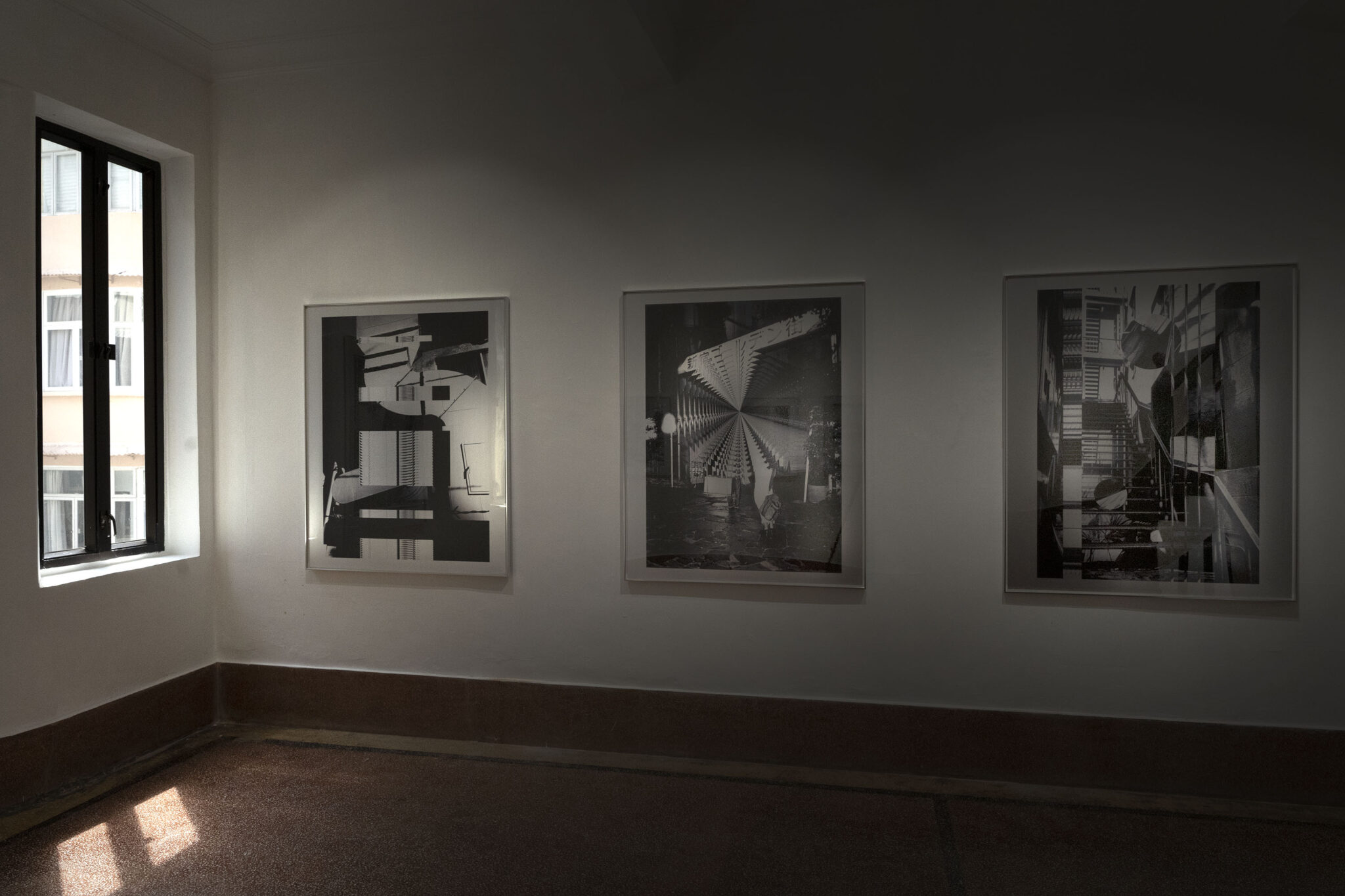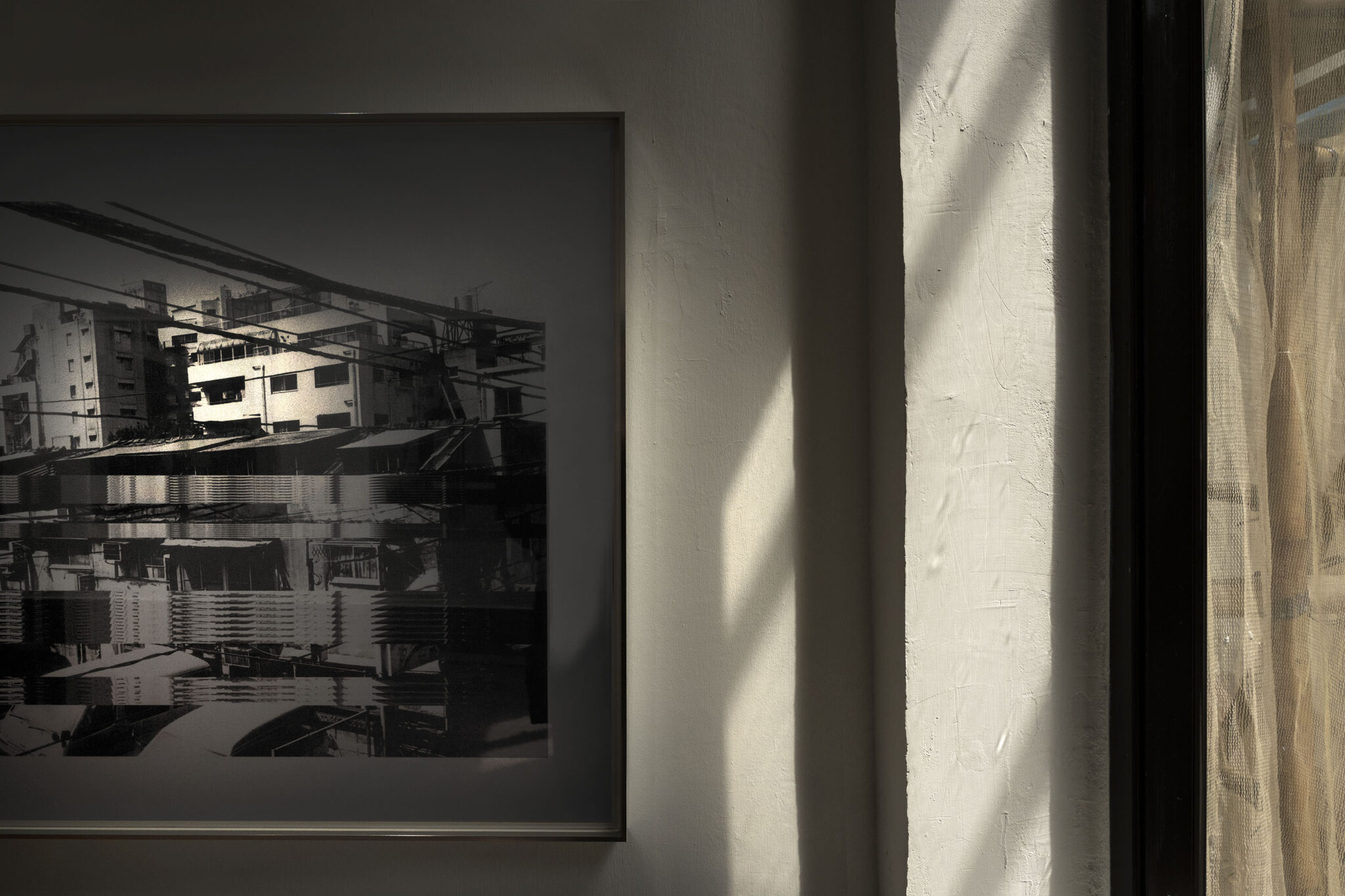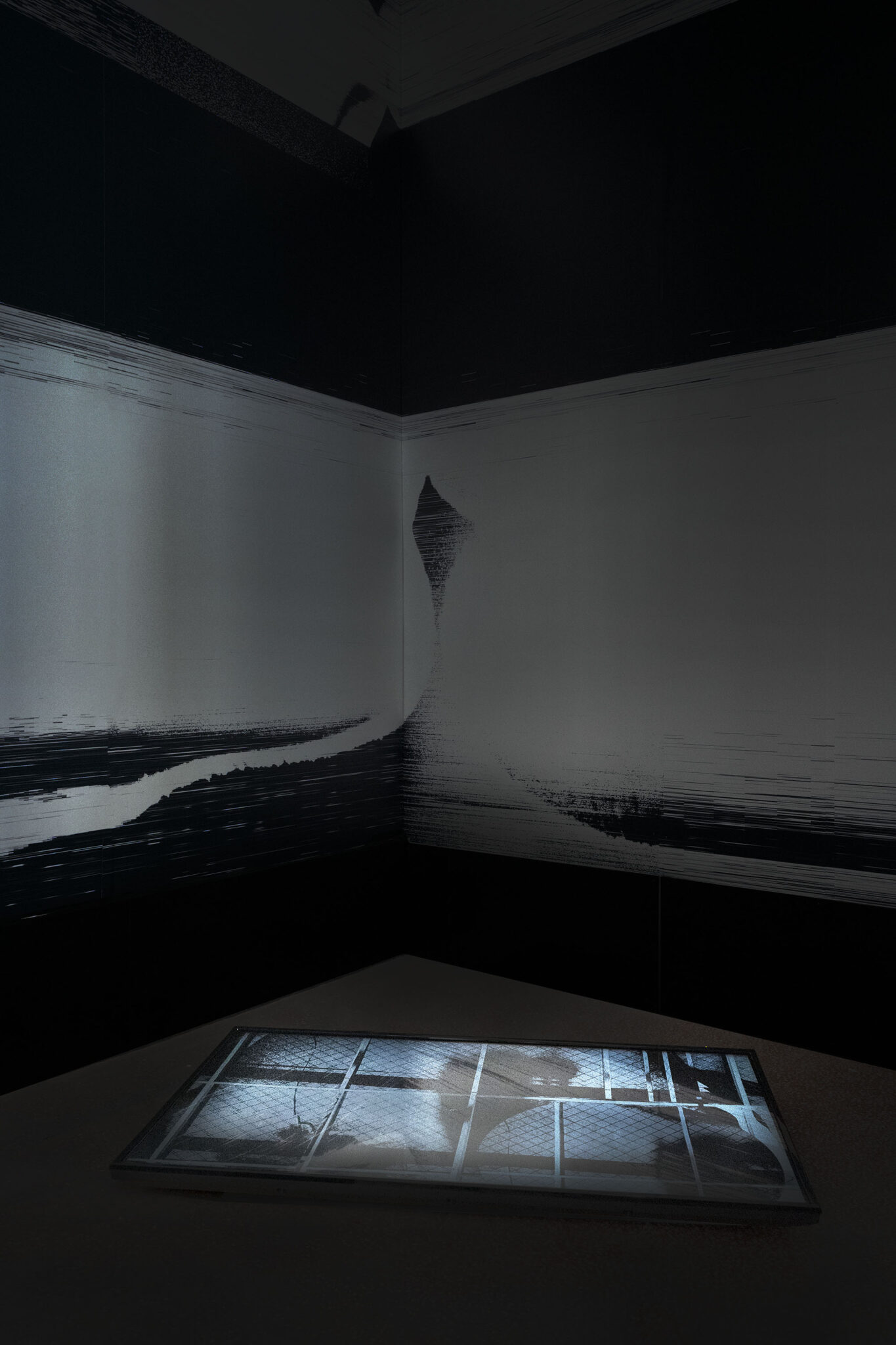 THE SHOPHOUSE is pleased to present "Cityscape Resolution – Hong Kong" by Japanese artist YOSHIROTTEN, his first solo exhibition in Hong Kong. The immersive exhibition consists of three parts: Yoshirotten's solo works, collaborative works with Hong Kong photographer Wing Shya, and reworks on Japanese photographer Daido Moriyama "NEW SHINJUKU" series.
G/F – Yoshirotten's solo works
The ground floor space showcases print and video works by Yoshirotten. By erasing the existence of landscape, Yoshirotten reconstructs and collages them using only the graphic motifs that appear by picking up the resolution, unveiling the primordial fragment of the city.
Looking closely at Yoshirotten's solo works, the expression seems to cut out the work-state of one's mind that enters into the photograph. His works are printed on aluminium plates with mirrored surfaces, creating reflections of the scenery of Hong Kong and the audience simultaneously. The images are more than a capture of the landscape but also an echo of the noise in the city.
2/F – Yoshirotten x Wing Shya
The 2/F exhibition space features print and video works of Yoshirotten as a reworking of Wing Shya's photography. For Yoshirotten, Shya's photographs captured the city of Hong Kong like a collection of human emotions rather than the actual scenes of the city. By entering into the instantaneous world of the photograph, cutting it out, and expanding its resolution, the emotions of the objects in the photograph start to flow into a strange sense of reality like a city that Yoshirotten has never visited.
3/F – Yoshirotten x Daido Moriyama
The 3/F gallery space features artworks that Yoshirotten expands based on Daido Moriyama "NEW SHINJUKU" series. Yoshirotten dives into the digital data of the photographs Moriyama has captured around Shinjuku, a city with diversified characteristics, transforming traces into a square monochrome bitmap, where audience are brought into a parallel universe of reality and fantasy.
Ambient Sound – TAKAKAHN@YATT
To create a fully immersive experience, TAKAKAHN, the partner of Yoshirotten's music unit YATT has curated ambient sounds that can be heard across the entire exhibition space. As the resolution emerges, the music also expresses the flowing landscape, collaging the noise of the city into the electronica sound.