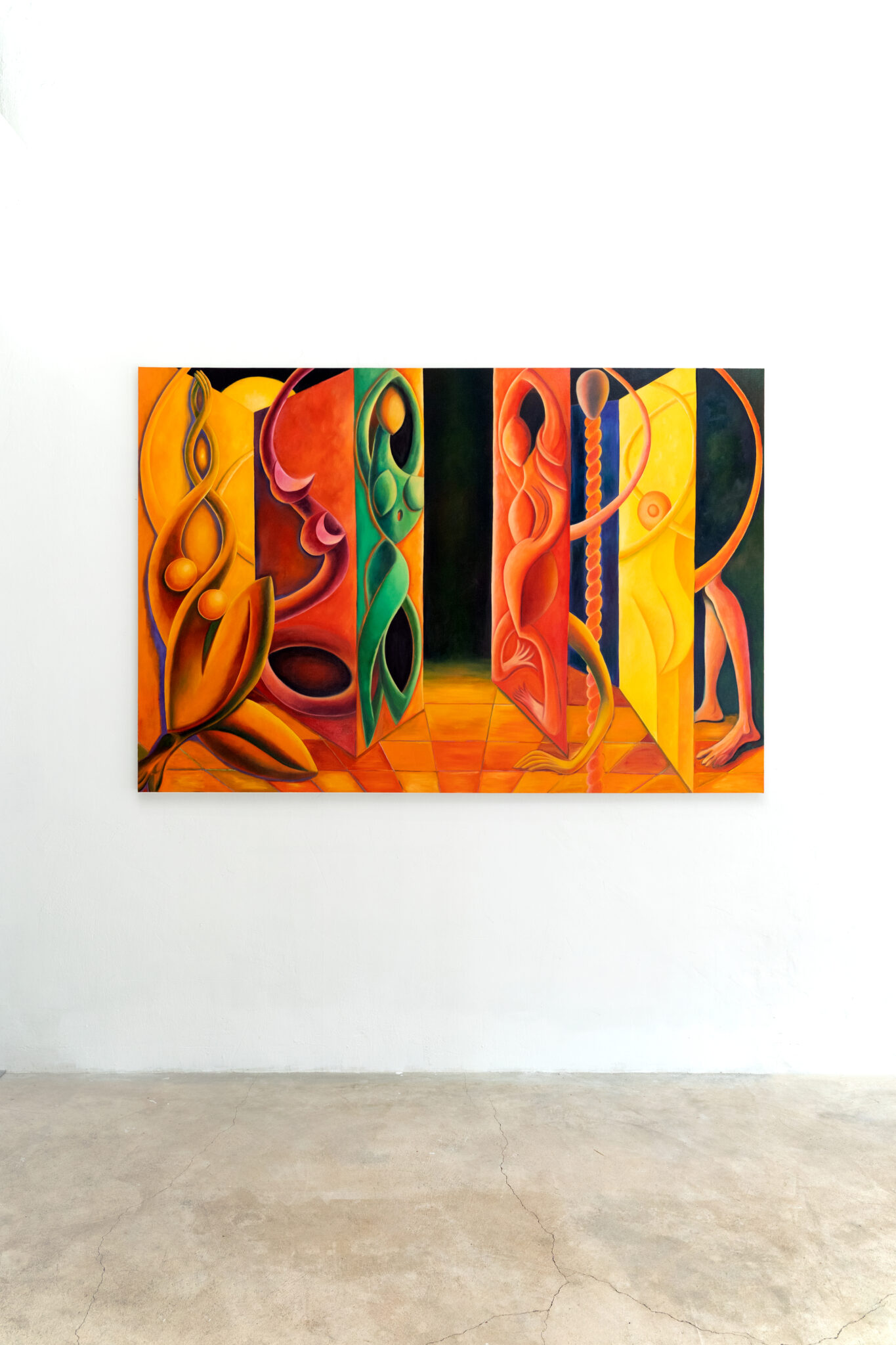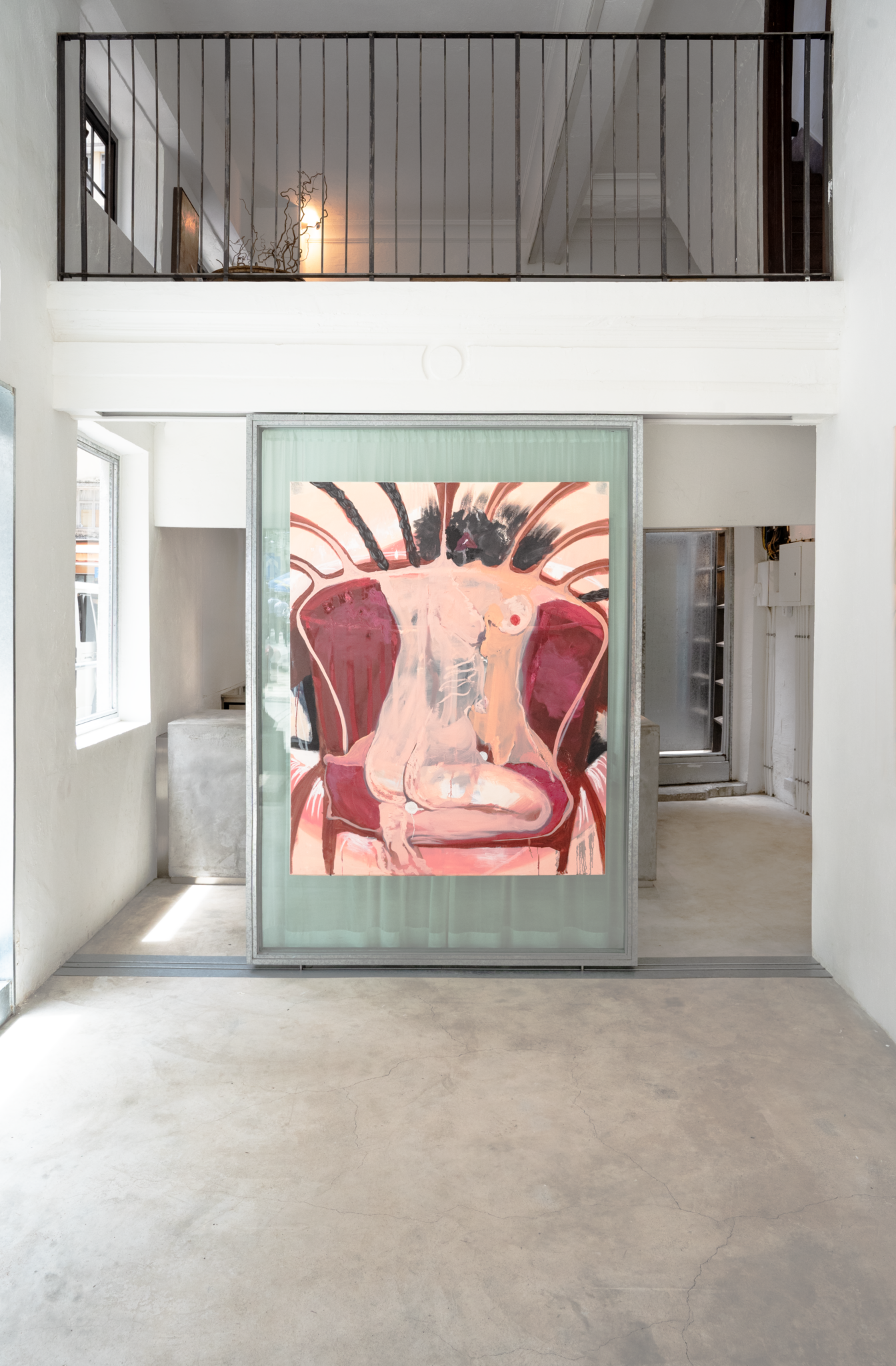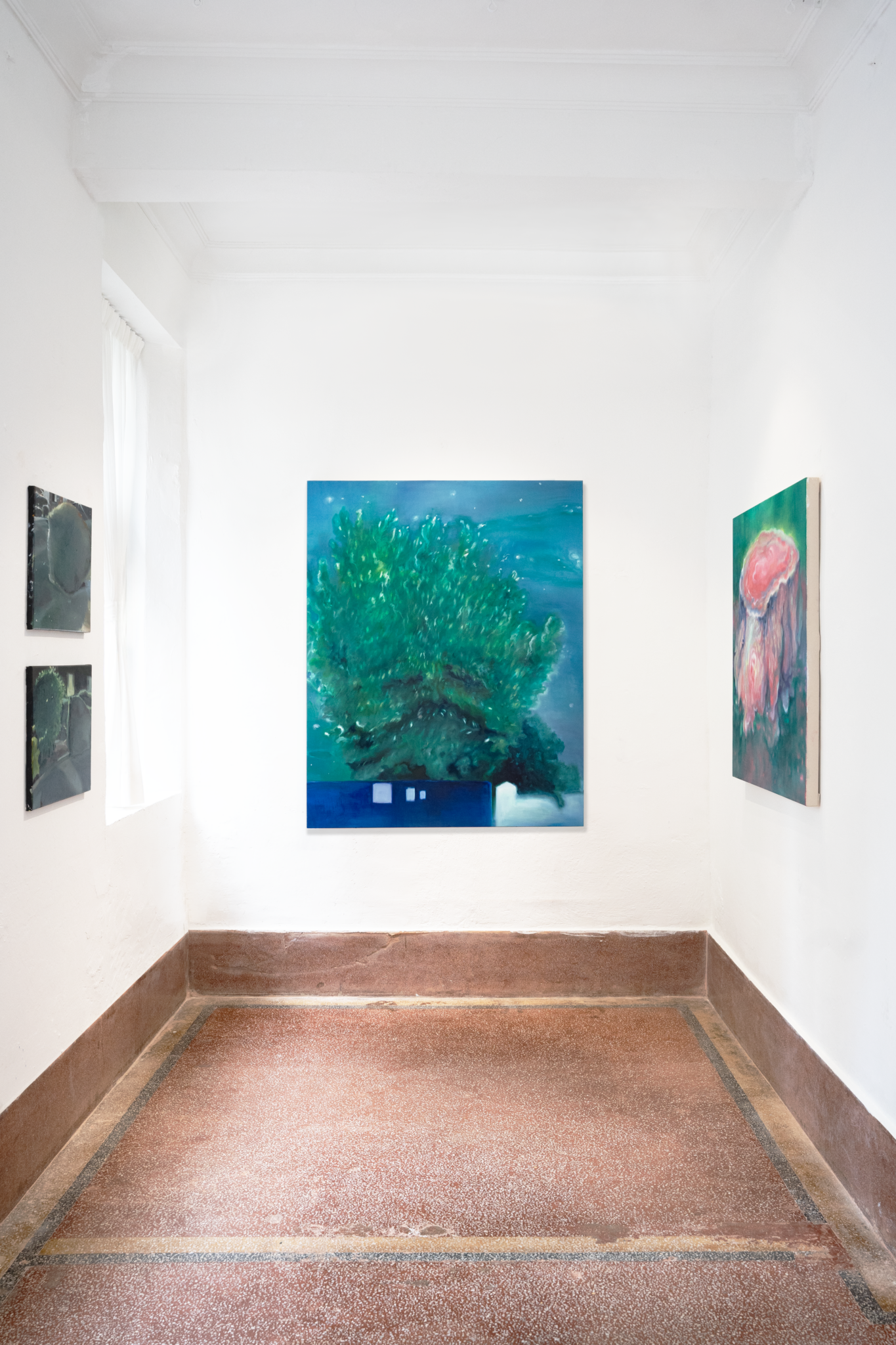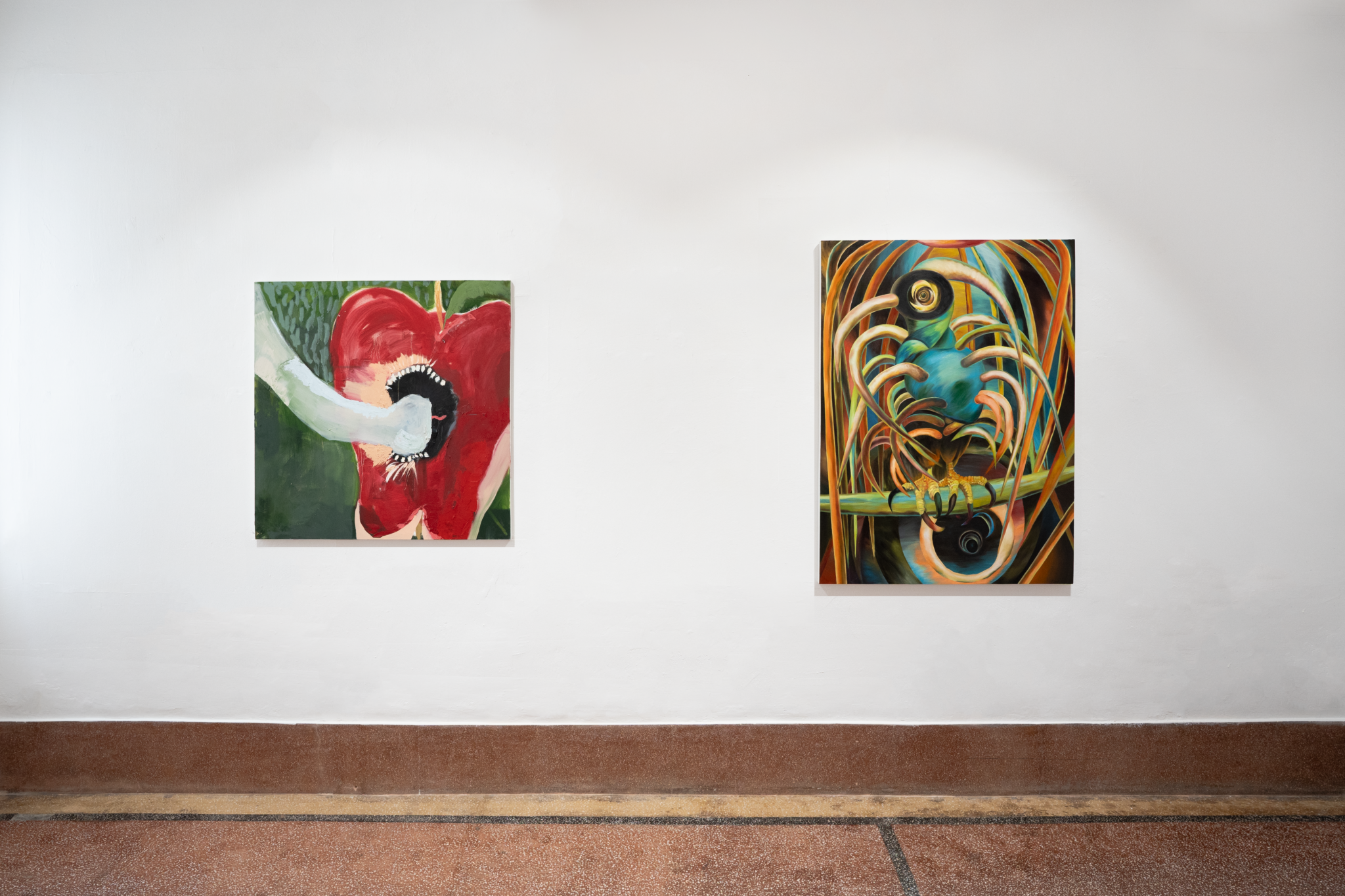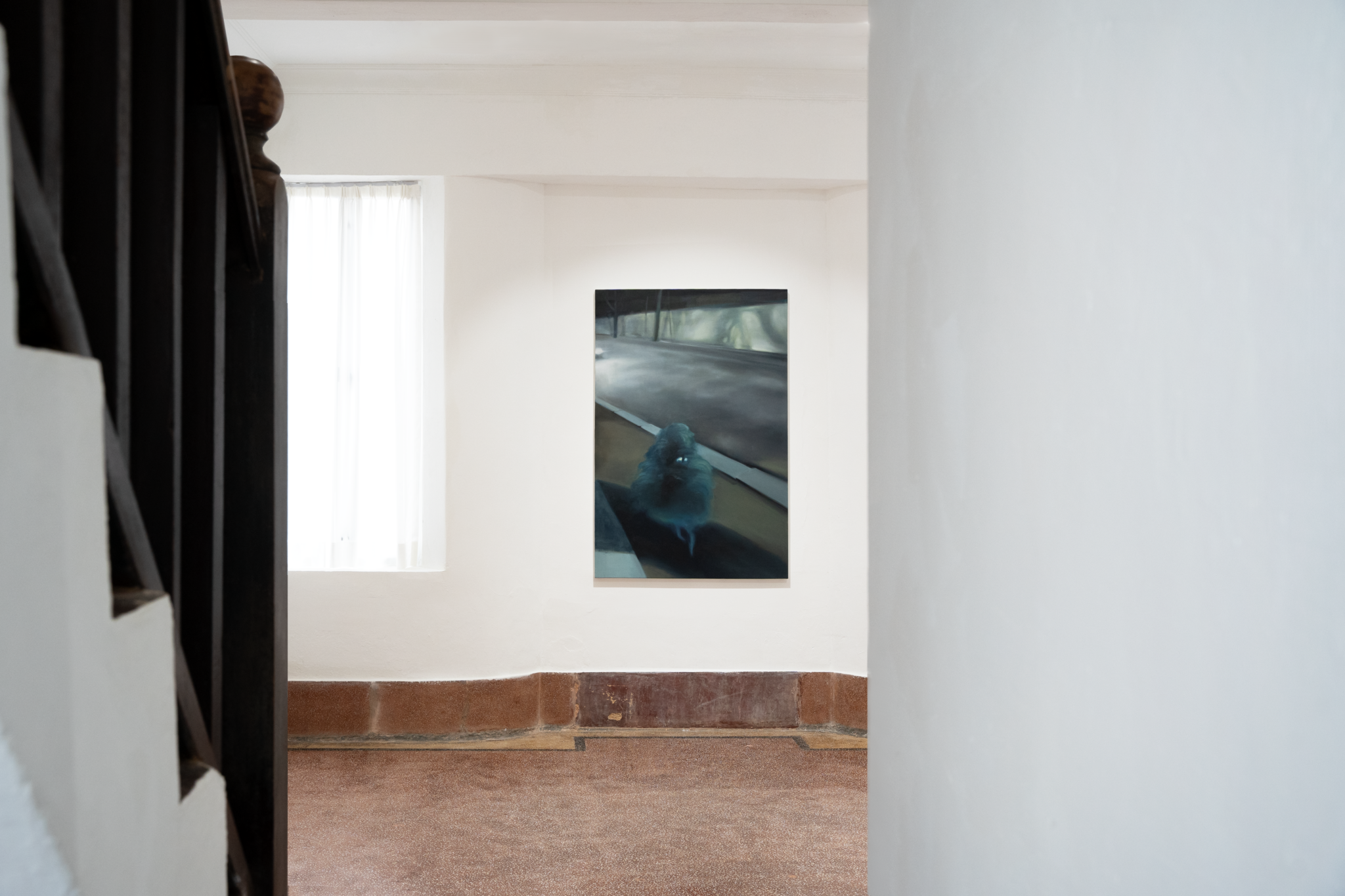 19 August, 2023 — 24 September, 2023
THE SHOPHOUSE is pleased to present a new group exhibition with three Korean female artists, Claire Chey, Yoonjoong Cho and Debbie Kim, titled "Trioque".
Through their diverse mediums and perspectives, these three artists delve into the intricate interplay of urban existence, spiritual enlightenment, and the societal metaphors that shape our perceptions.
Claire Chey's metaphorical paintings reveal the subtle socioeconomic patterns that have been imprinted on our civilisation. Her visceral style,in which paint transforms into flesh, navigates the gaps between creation and discovery. Chey's art is a poignant critique of cultural metaphors and objectification, particularly as they relate to gender and identity. She highlights the frailty and resilience of human embodiment via her frenzied markings, unraveling the histories and intricacies within our own bodies.
On the other hand, London and Seoul-based artist Yoonjoong Cho captures the pulse of the cities through her paintings. Her daily encounters with urban objects drive her practice, and her art presents a symbiotic relationship between the city and its inhabitants. The use of small plants to symbolise city dwellers highlights people's struggle to adapt and thrive in the face of soaring urbanism. Cho's work invites viewers to contemplate the transforming power of urban landscapeson individual identities.
Lastly, Debbie Kim's artistic journey from Seoul has a spiritual undertone. Combining Eastern and Western philosophies, she straddles the realms of landscapes, still lives and religious imagery. Kim's art reveals the hidden places in the ordinary, leading us to peek beyond the connotation of conventional objects. Her works resonate like portals, transcendingthe boundaries of culture and time and space, triggering reflections on the nature of human existence.
I hope this exhibition allows viewers to experience the multifaceted terrain of urban life, spiritual exploration, and social symbolism with them. "Trioque" stimulates ideas on identity, transcendence, and the core elements of the human tales that form our lives by juxtaposing these artists' distinct viewpoints.
words by Matt Chung