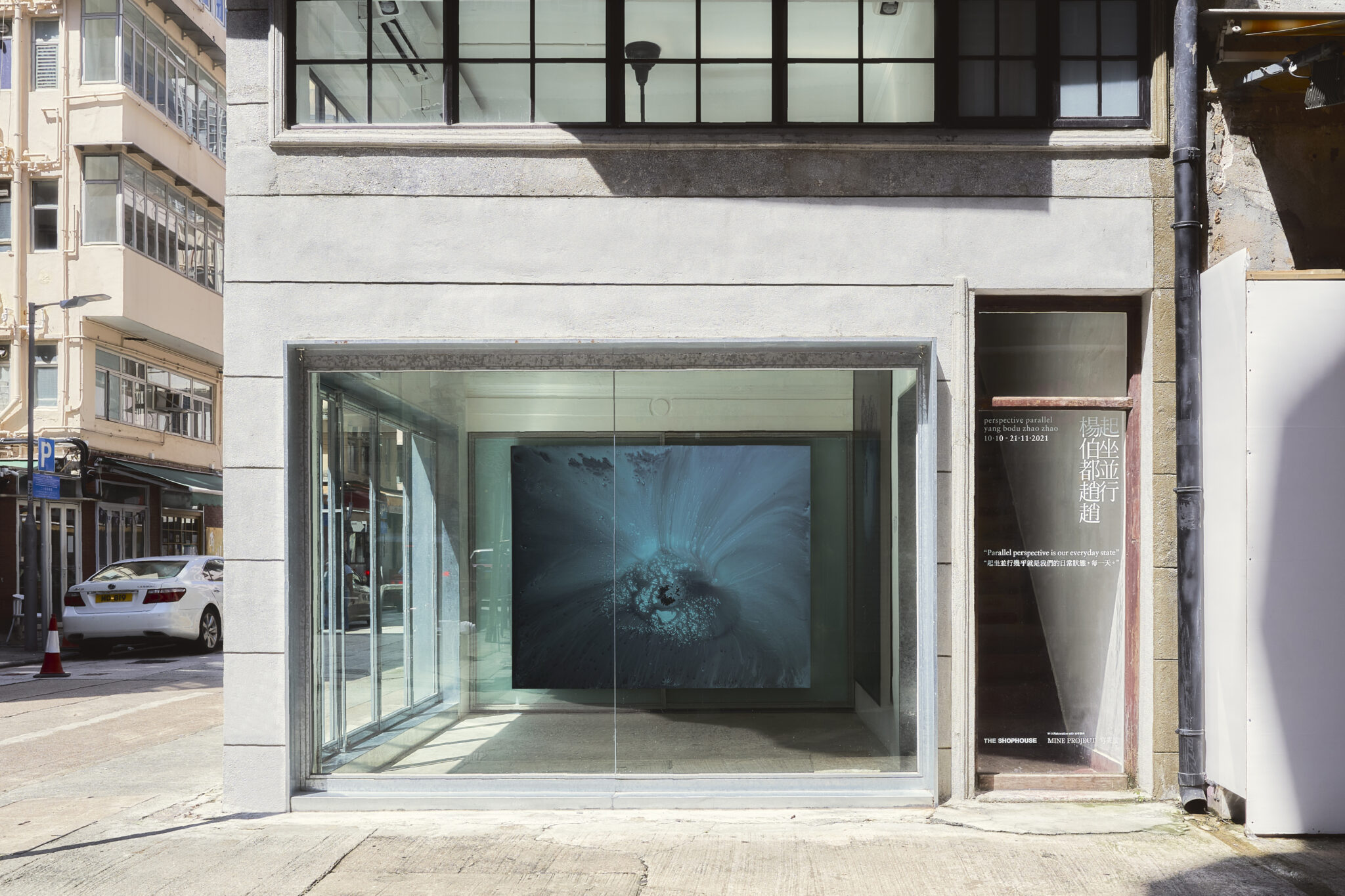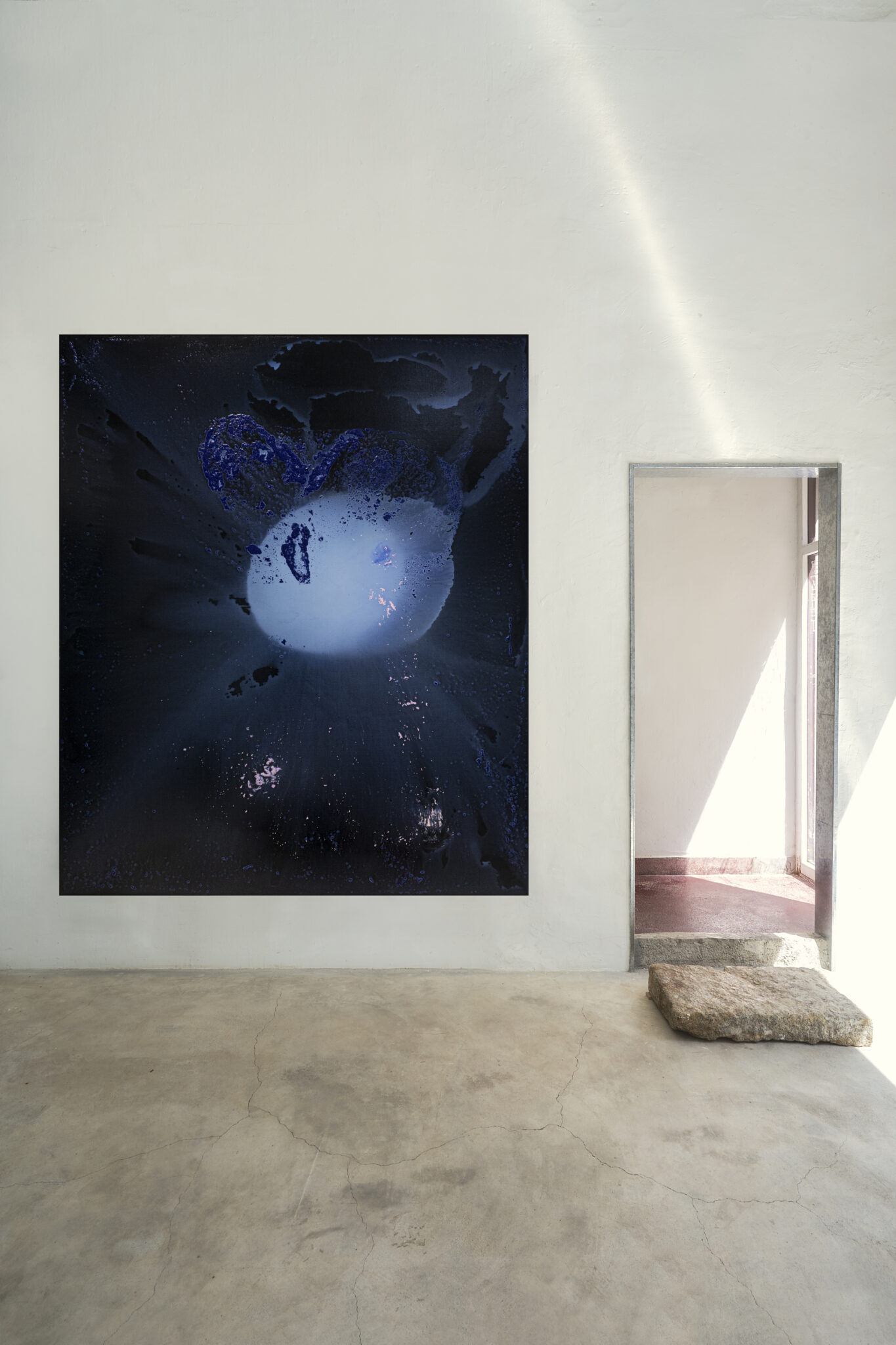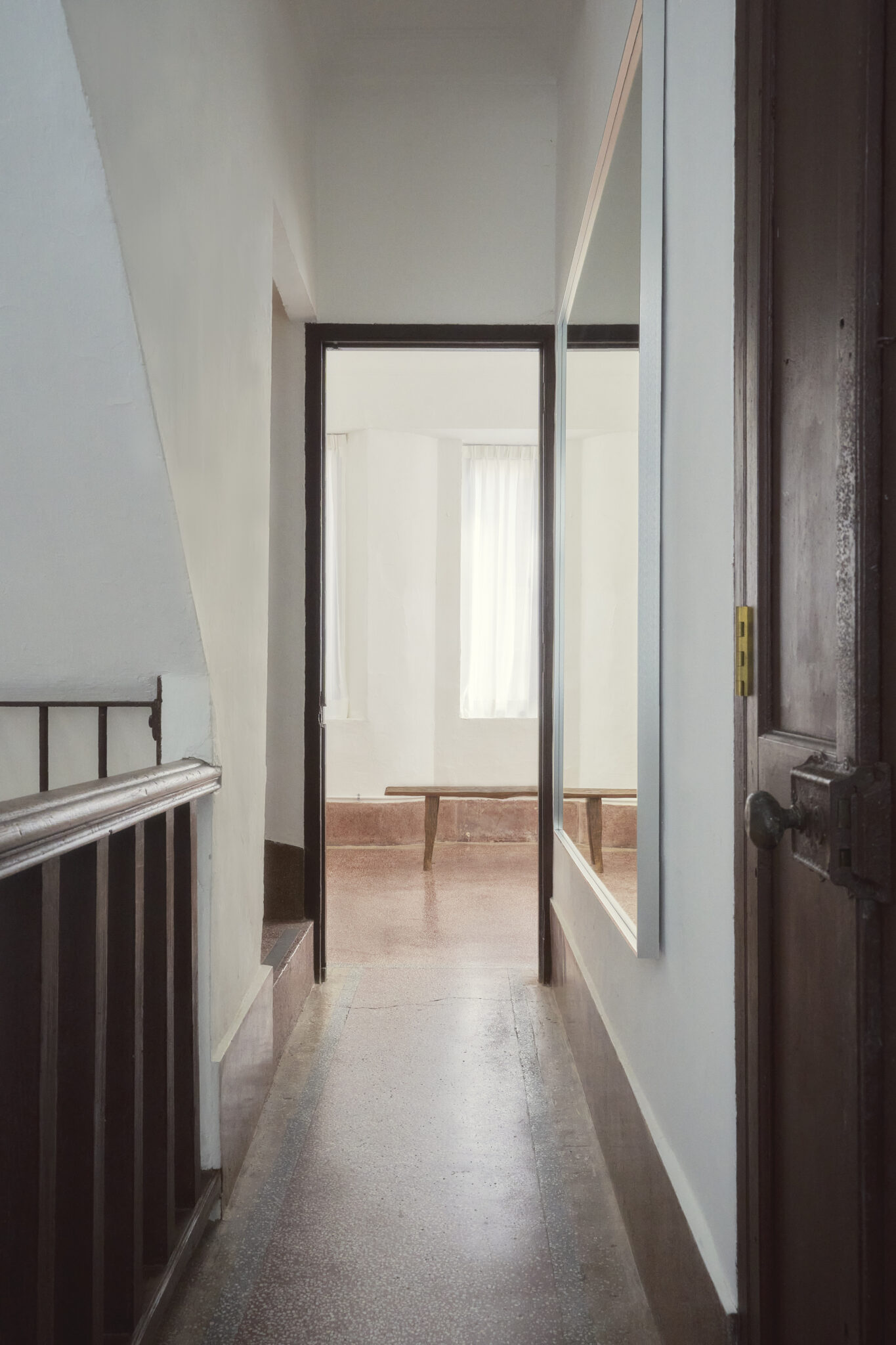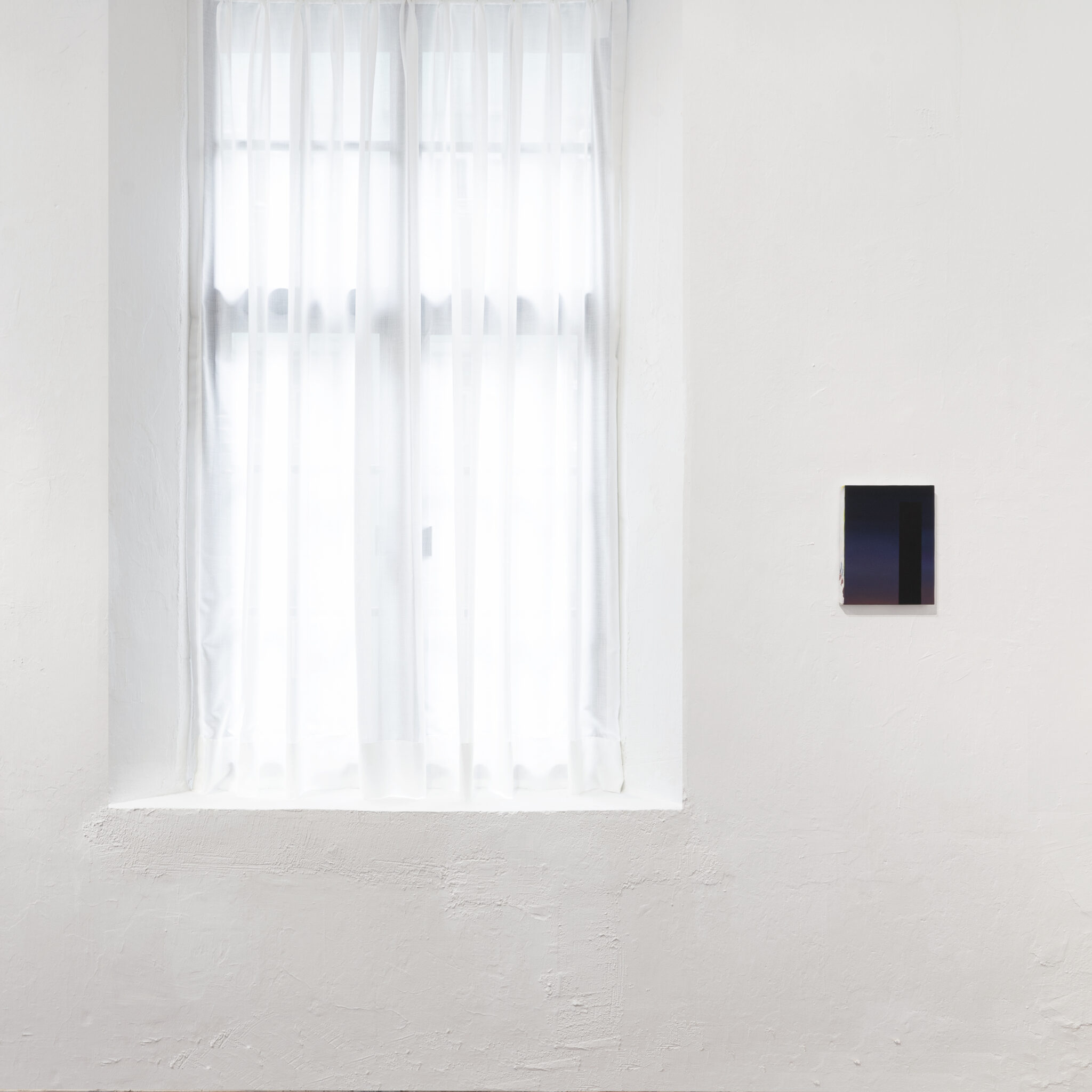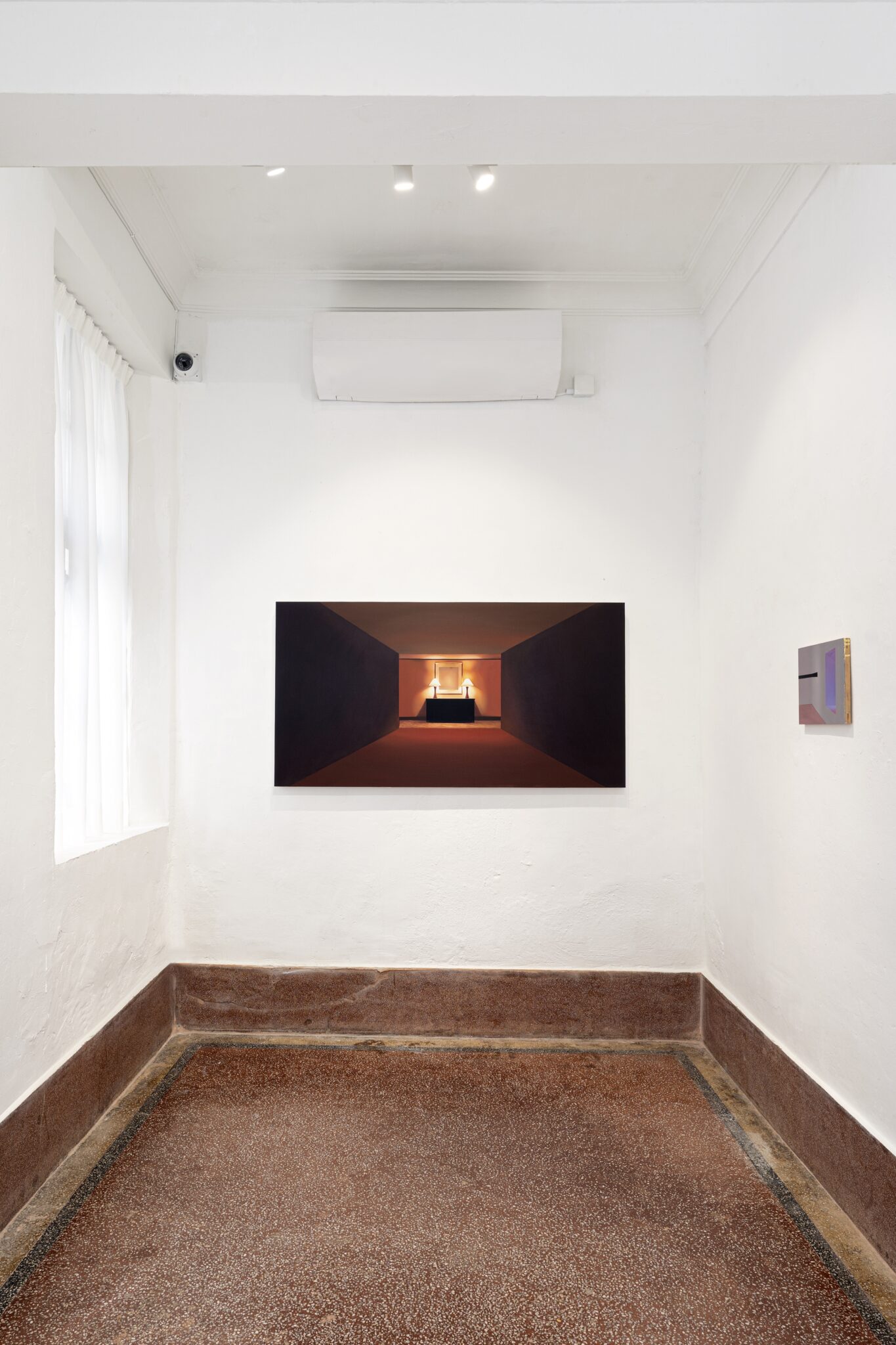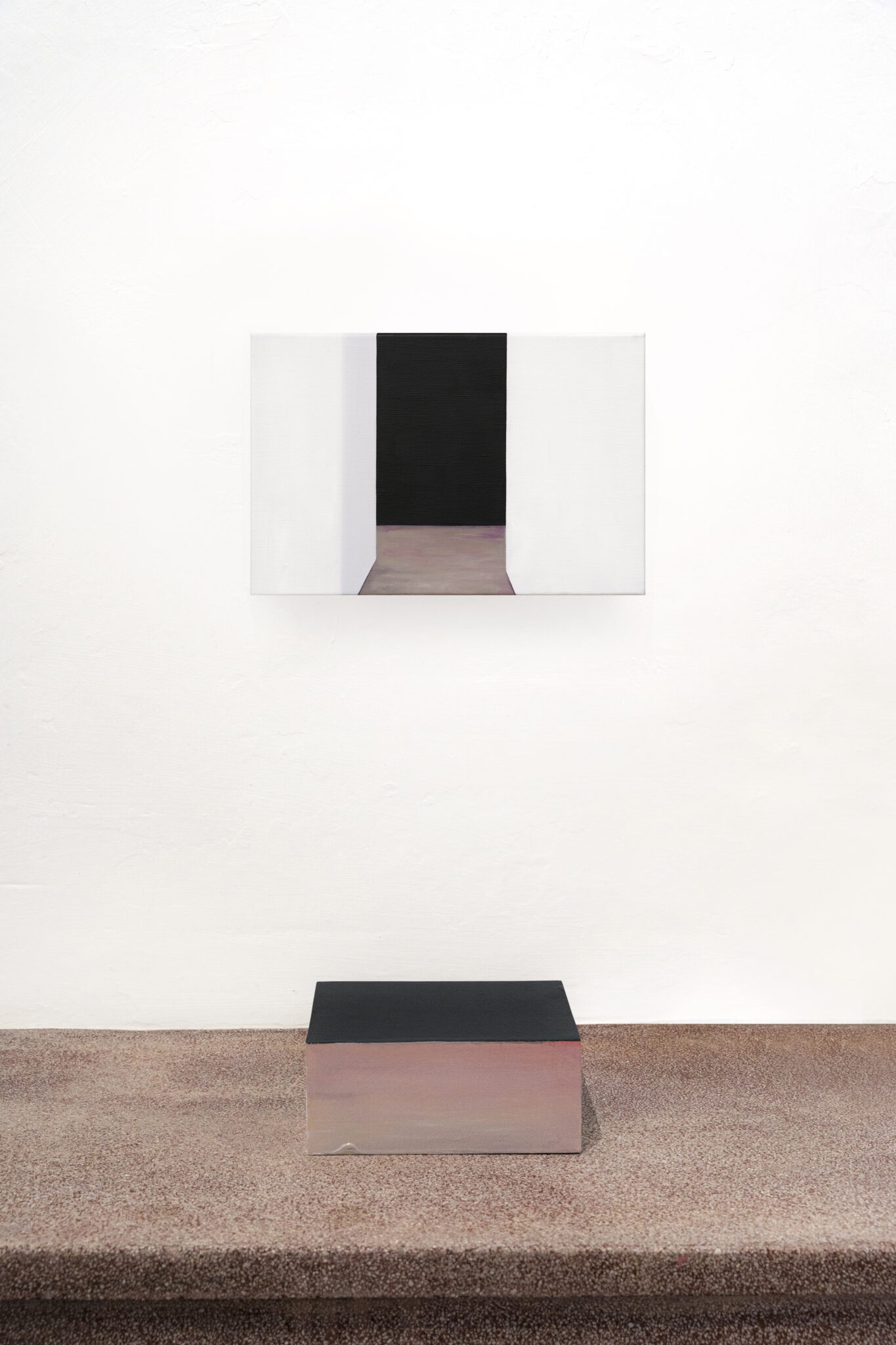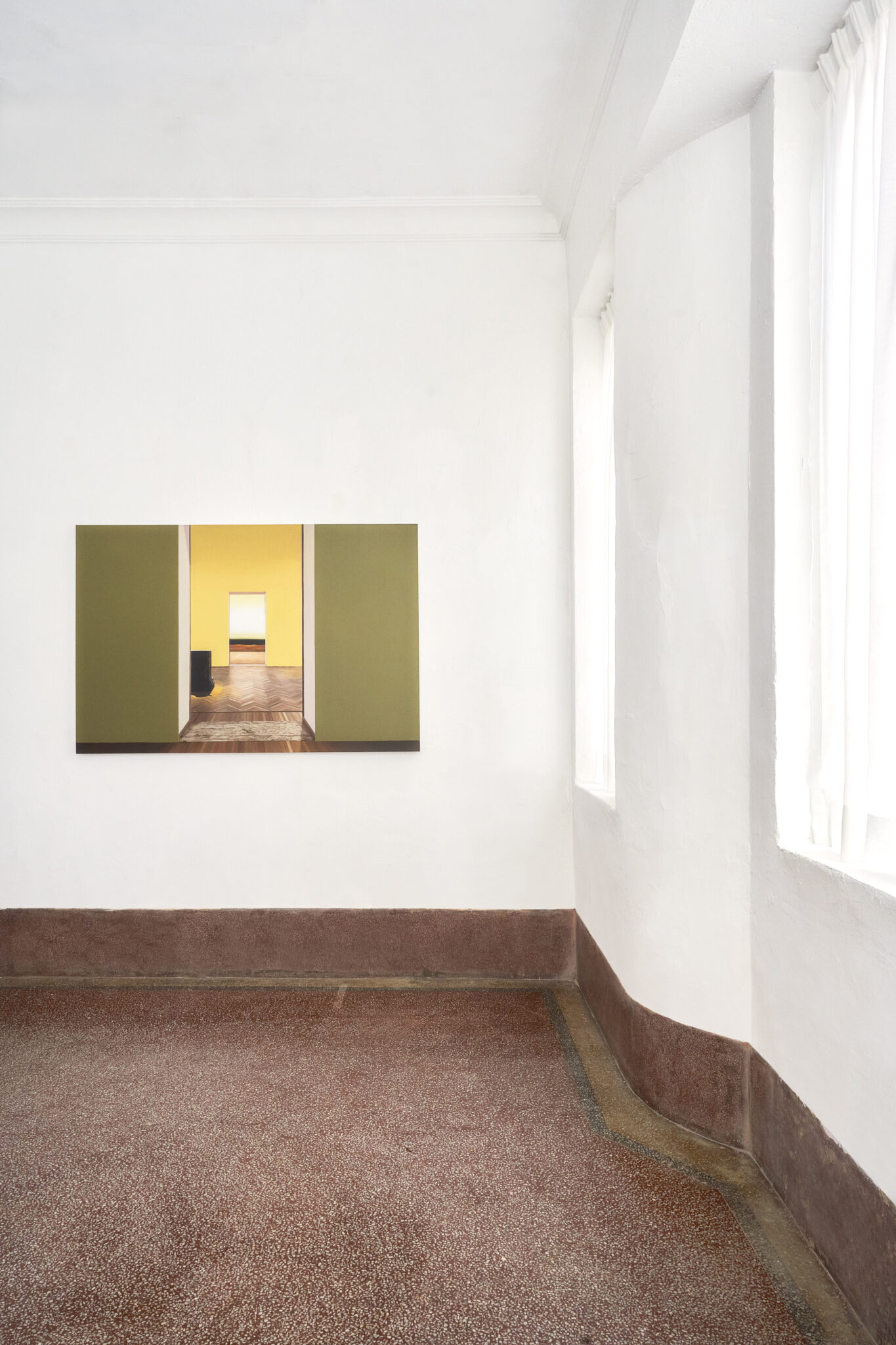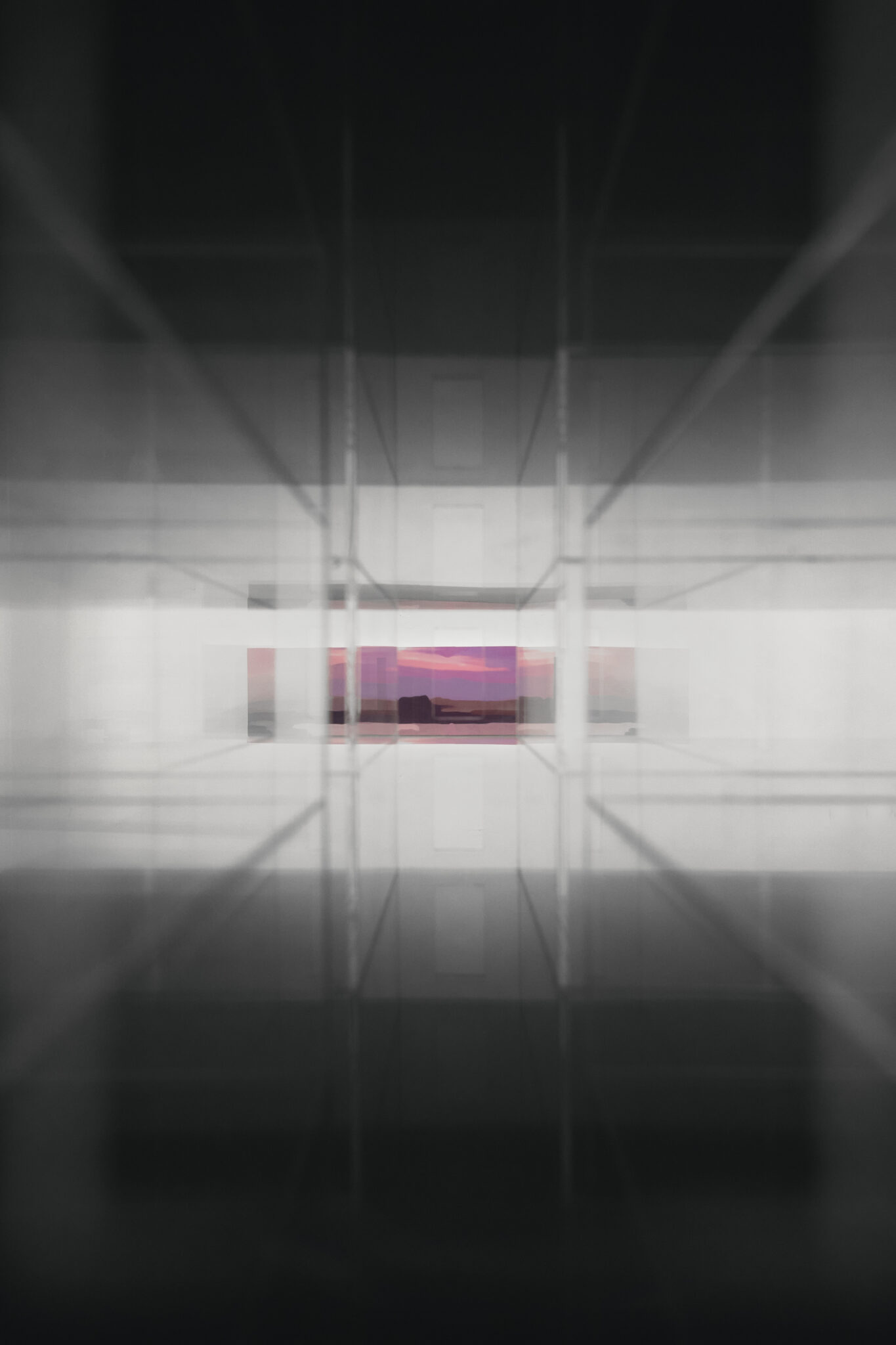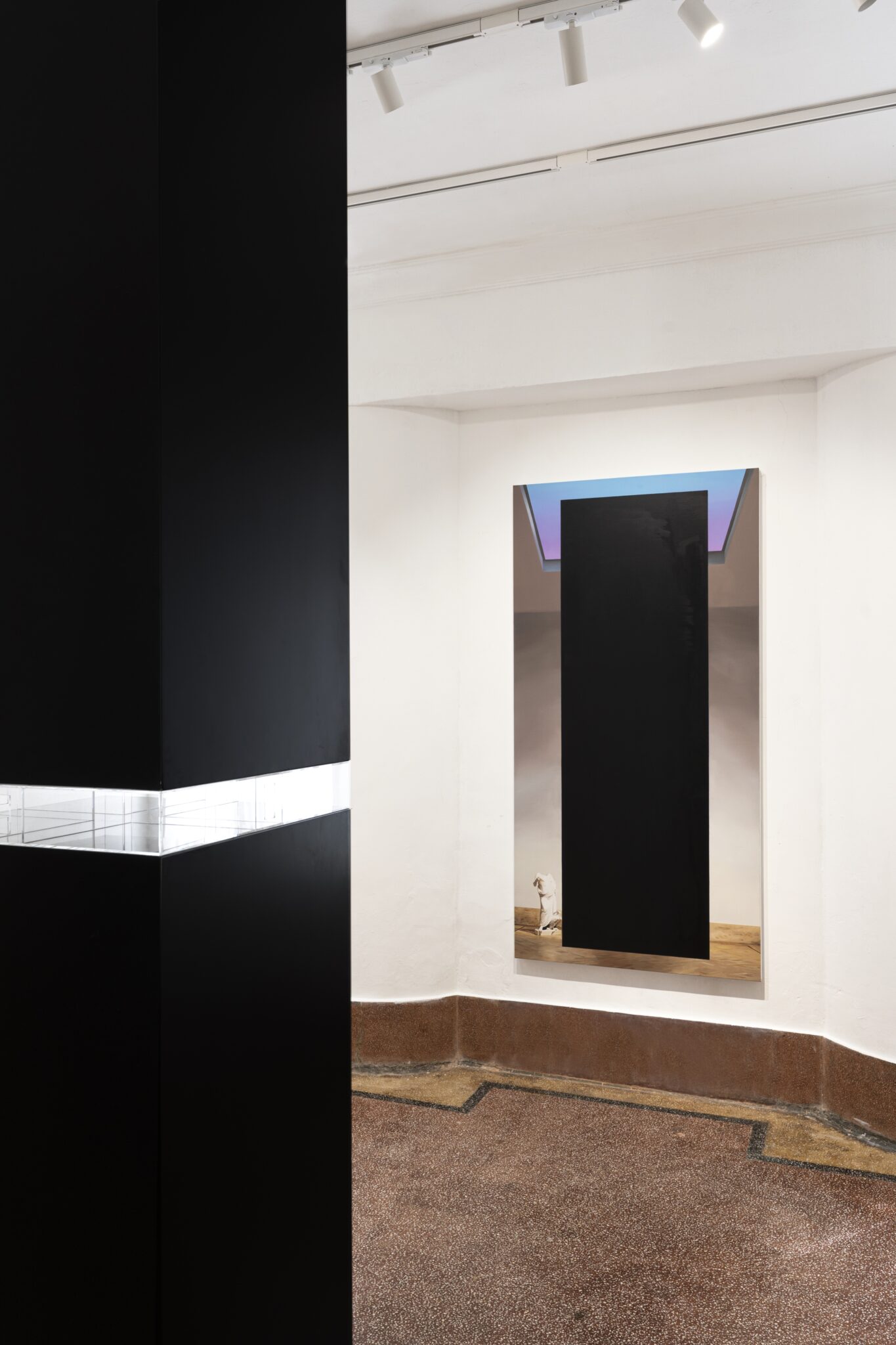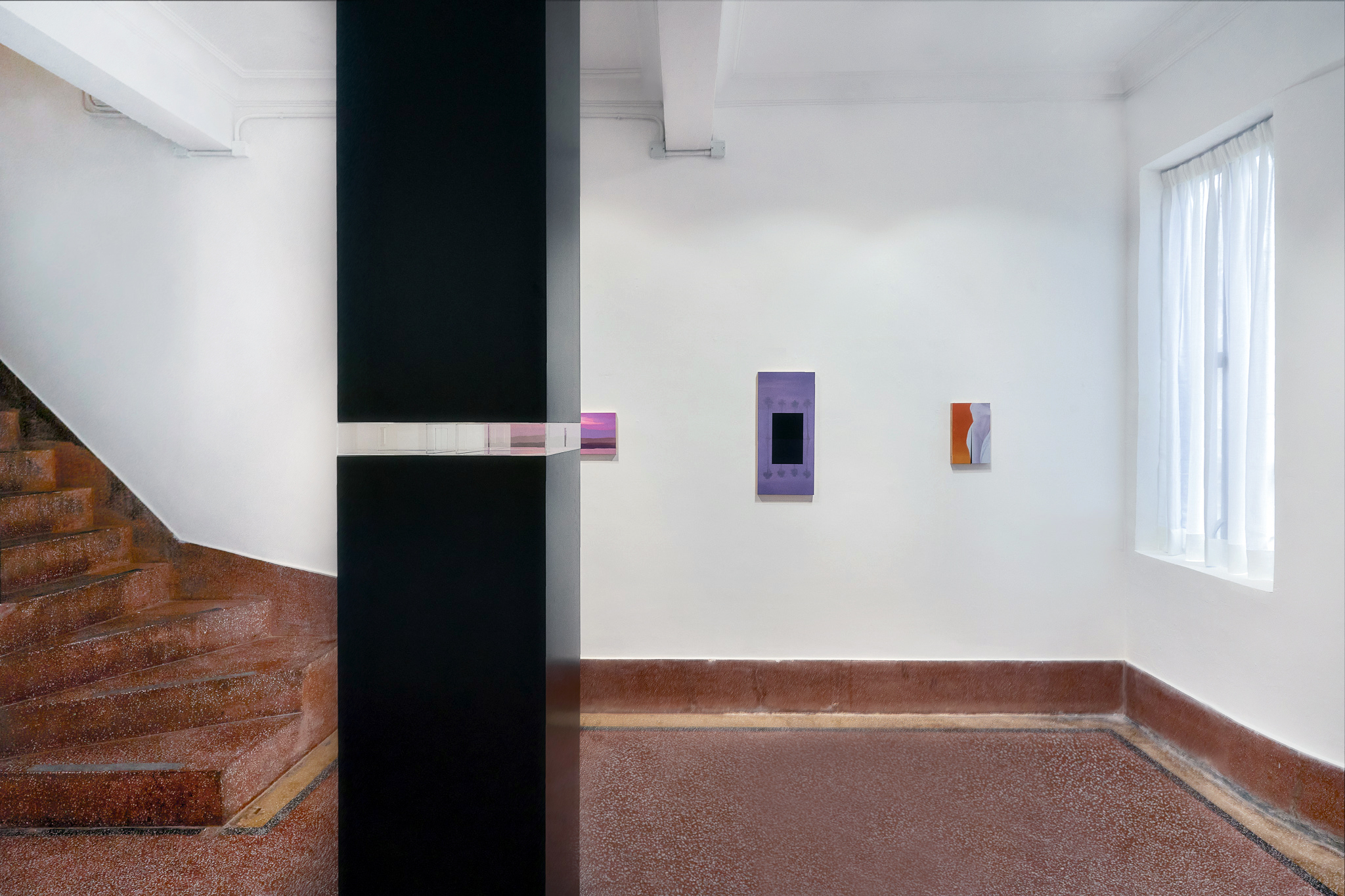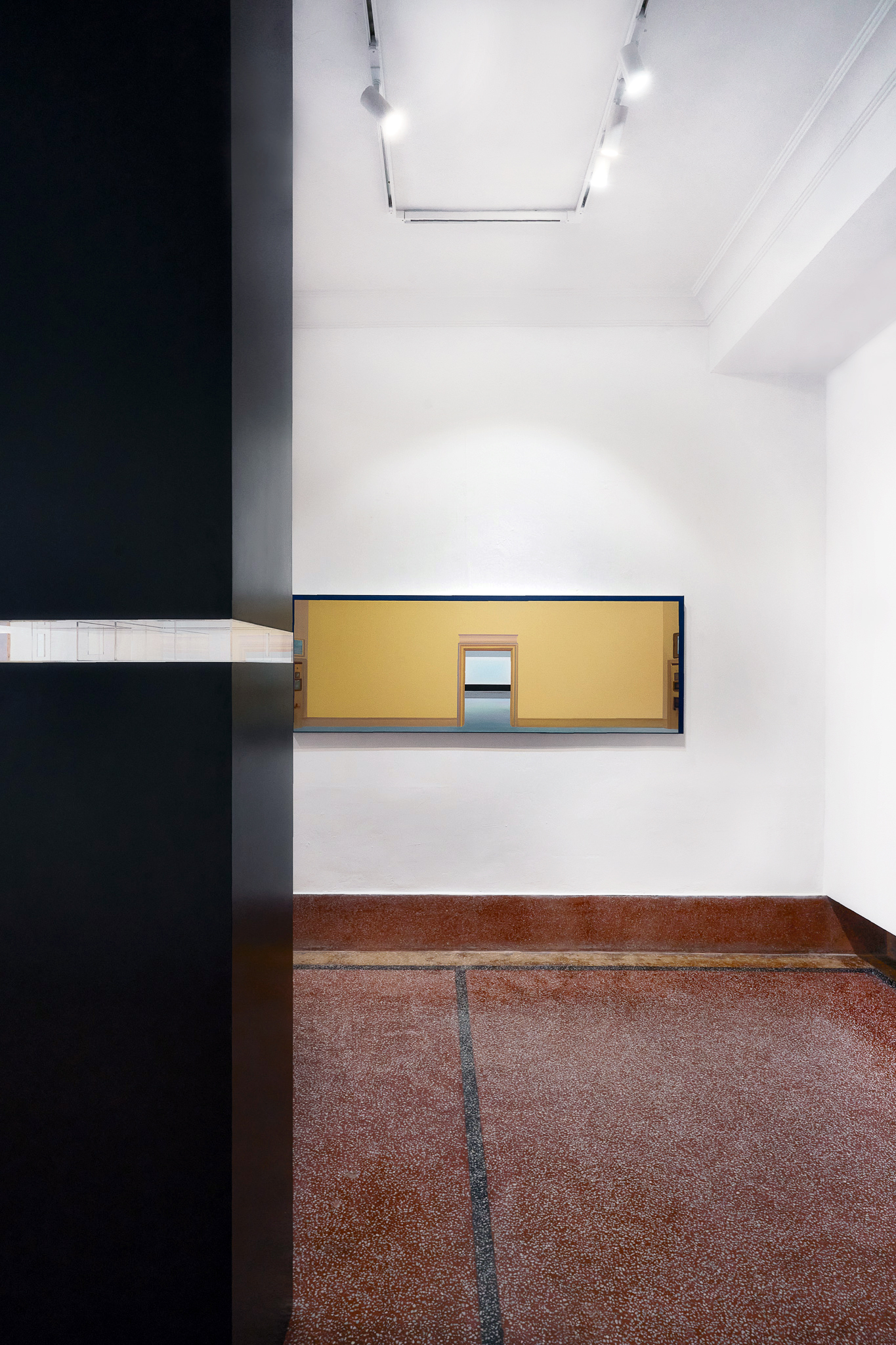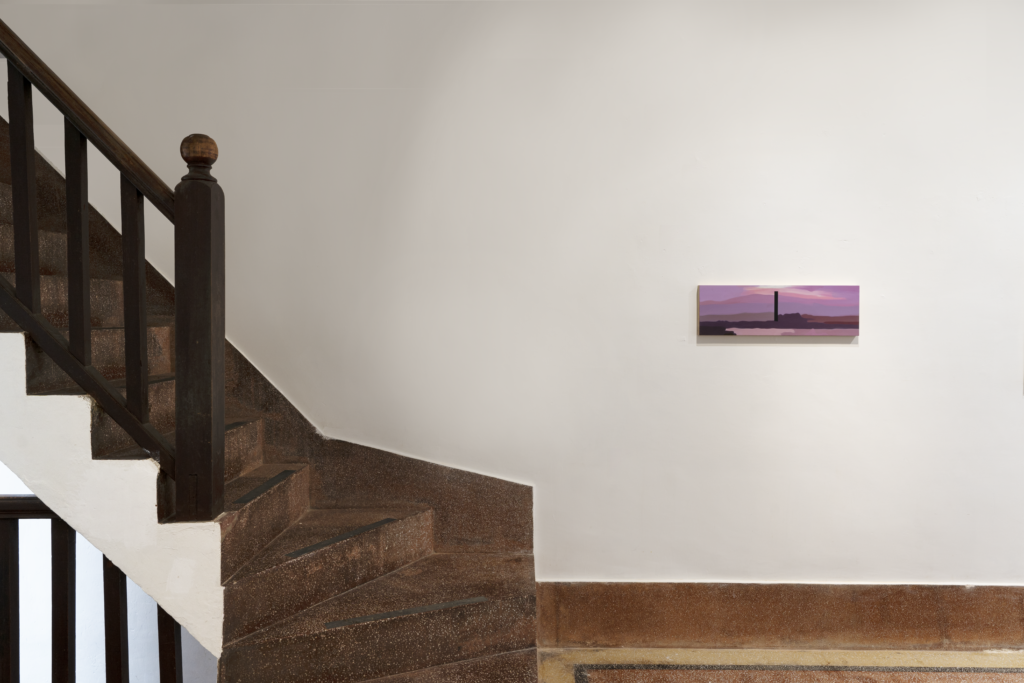 perspective parallel
THE SHOPHOUSE, in collaboration with MINE PROJECT and Qiong Jiu Tang (穹究堂), is pleased to present the duo exhibition "perspective parallel" by Chinese contemporary artists Yang Bodu and Zhao Zhao, the couple's first joint exhibition.
The exhibition title reflects the couple's daily state – "parallel perspective (起坐並行)" of their routine exchanges as they work in the same space and time.
Bodu's works in this exhibition is the juxtaposition of the "In the Museum" and the "Eventide" series. The "black motifs" in the center of each painting gives ostensible linkage, almost as a kind of tile-matching game across-paintings. The "blackness" or "the same black", creates an exit in her perspective. There is no deformation in the artist's world, just a moment of exit, in one or the other.
Starting from the Jian Ware of the Song Dynasty, Zhao activates the tradition with his research and painting. "The world" is nothing, but our indescribable words in the face of the indescribable, where the origin of the emotion. There is no single answer, and as Zhao Zhao's paintings showing, it could be the cells of microbes, floating grains of sand, or mysterious and unknowable galaxy. Therefore, "what is" in Zhao Zhao's works is just a hint, a medium that does not reveal the essence, but only provides imagination. What "THE WORLD" describes is not a specific image, but a perception that cannot be accurately captured by language. A world of what could have been, a world in which intuition precedes text.
Exhibited with this new series will be a selection of ceramic vessel by Zhao. Made with porcelain in a kiln named Jianyao in Fujian, held at the mezzanine floor of the gallery space, the pieces are arranged alongside watercolor sketches with original floor tiles dated back in 1930s, providing another perspective of Zhao's role as an artist, with a glimpse of the couple's daily life.
Yang Bodu (b.1986, Tianjin, China) creates artwork which was described as departing from the "art scene" mentality that renders contemporary art both exciting and problematic, and transports viewers to an isolated environment where viewing artwork is a private activity in an entirely public space.
Zhao Zhao (b.1982, Xinjiang, China) and currently lives and works in Beijing and Los Angeles. In Zhao's art, he engages with real subjects in multiple mediums and plays with art forms, emphasizing an exploration of the relationship between the individual and the rest of society. His work is developed around the subtle emotional changes that take place as we are confronted with diverse cultural influences. He brings together the expressive methods of contemporary art and traditional culture to create metaphors for people's living circumstances and modern society's real conditions in a globalized world. His work also reflects his attitudes toward the coexistence of collective and individual ideals.